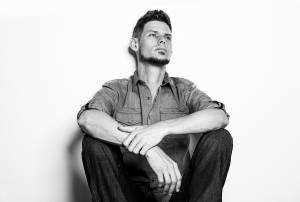 Grown Folks Music chatted with soul and jazz vocalist Jarrod Lawson. Growns, if you don't know him, then we'll just say "You're welcome," in advance. Read and enjoy the interview below and check out the videos of Lawson's performance of Stevie Wonder's "Knocks Me Off My Feet" with the London Jazz Festival Orchestra and his recording session at the legendary BBC Maida Vale studio.
GFM: For many of the Grown Folks this is an introduction to you. Tell us a bit about your journey to becoming an artist.
Jarrod Lawson: I was born in the Bay area of California. My parents moved us up to the state of Oregon when I was about eight years old. I was always around good music because my father had a band and he was always into old soul music. I had the benefit of a really great record collection that included things like Otis Redding, Al Green, Aretha Franklin, Sam Cooke, Stevie Wonder and Donny Hathaway… you know … stuff like that. That's the kind of music that I grew up listening to and really latching on to. That was kinda the music that sort of spoke to my soul and really moved me. That was the beginning of pushing me in the direction of becoming a singer songwriter.
The Stevie Wonder Prescription
Later on, I got involved in chamber choirs in high school and college and (I) eventually abandoned that– not really liking the sound of my voice in that environment– and gravitating back to soul music. I think that I took the Stevie Wonder prescription and applied it to my approach. He, to me, epitomized the best of what could be done in that particular genre of music. Of course for Stevie it was bringing other genres of music into soul music– which I also really loved. I generally consider Stevie to be my greatest influence in terms of affecting my general direction as a musician. So, here I am trying to carve my own sort of path.
Opportunities Overseas and the Maida Vale Session
GFM: Speaking about your path… you have had a very warm reception overseas. Why do you think you've been such a secret here in the States?
Jarrod Lawson: I think there's probably a few different reasons. I released my first album in 2014. Because of the fact that it took off so quickly overseas I just had to go where the demand was and the demand was there. It's not that there isn't some demand for me here in the States. I'm finding out now that (there are) some places in Georgia and DC. There are some soul music markets that seem to be latching on to my music, which, it's good to finally see that happening. But initially, I didn't have a distribution deal in the United States, which also made it more challenging to get my music out to folks here in the States. I think those are the main reasons that it's been a little bit more challenging in the states, but it's growing.
GFM: Along the lines of the overseas reception and following the opportunities overseas, talk about the excitement and the significance of having a Maida Vale session.
Jarrod Lawson: Oh yeah. That was certainly one of the highlights of my life… let alone my musical life. On my first go around– my first tour in Europe– I was able to do some things that not a lot of people have done on their first go around and that was one of those things. It's a huge honor to get invited to go to a place like the Maida Vale studio– which is a BBC studio of course– a legendary place where everybody you can imagine has performed there and recorded there. To have been asked to do a session there was a huge honor for me and certainly an experience that I will never forget. The fact that I have a recording that will always be around as a memento of that experience is pretty amazing.
Message In Soul Music
GFM: In addition to the soulfulness of your music– which is obviously on display– I've noticed that your lyrics speak about humanity and spirituality. Talk about why it's so important to you to have those aspects in your music.
Jarrod Lawson: My roots are definitely planted in Christianity. I was raised in a Christian household with Christian values. Again, I'm gonna go back to Stevie Wonder, Donny Hathaway and Curtis Mayfield– people who were writing lyrics that really meant something. That always to me was what made soul music so special. It's one of the things that made soul music really special… it was always talking about something that was relevant. I feel like somewhere along the way in the chronology it kind of lost its way and there's not a lot of that happening these days. It's almost as if people are afraid to speak about things that are relevant to the times and to what's going on in the world, which is sad, but in my mind I just always thought that was the one of most important components of this type of music. I wanted to be one of the people that was helping bring that back to soul music.
GFM: What's your definition of Grown Folks Music?
Jarrod Lawson: It's interesting, I was just having a conversation a couple nights ago with some friends about pop music. I kind of had an epiphany recently where I realized that pop music is really aimed at younger generations of people. It's music that is tailored made for young folks. On the opposite side of that there's grown folks music. It's more mature. It's more the type of music that I love. Well, going back to the previous question that you just asked me about the lyrics– to me, the type of lyrics that I write and the type lyrics that I love to hear from other artists is more of a grown folks music type of thing. (It's) a little bit more mature and a little bit more evolved. It's a little bit more concerned about real stuff… about what's going on. To me that's what's grown folks music is. It's music that matters.
Connect with Jarrod Lawson on Facebook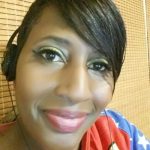 I ask questions of your some of your favorite artists.