Grown Folks Music spoke to one of Detroit's finest talents– Ms. Freda Payne. After many years in show business, Freda Payne is still doing her thing and doing it well with a new jazz album, Come Back To Me Love, on Mack Avenue Records. Read below what Ms. Payne had to say about her new album, why she's lasted so long and so strong, meeting The Dude (Quincy Jones) at 18 and what current artists she thinks are on point.
GFM: You have a new album, Come Back To Me Love.  May I read you what one of the critics (Jack Goodstein/Blog Critics) said about you and your album? One critic said, This is a woman with the kind of distinctive voice and creative style that can make a piece of music her own. Come Back To Me Love is just a reminder of just how fine a vocalist Freda Payne is.
FP: That makes me feel nice. That's a nice pat on the back.
GFM: Tell us how the album came about.
FP: It came about in a very unconventional way. About three years ago I happened to be working at a club in Grosse Pointe, Michigan. It's a suburb of Detroit. It's a restaurant/jazz club called the Dirty Dog Jazz Cafe. The owner, the proprietor of the jazz club itself, her name is Gretchen Valade Carhartt.  She also owns the record label Mack Avenue. Also, she is the owner of the jazz festival that they have in Detroit– the Detroit Jazz Festival. Well I had a booking there just to do four nights. I did that the first time and then I came back a second time six months and later and worked there again. And then at that time she asked me to record a CD. I said of course because I didn't have a deal. I hadn't had a deal in years and that's how it all developed. That's how it came about.
GFM: Vocally, you came out swinging with the first song on the album "You'd Be So Nice To Come Home To". Why do you think that songs like that are so enduring and endearing that artists, young and veteran alike, still wanna sing songs like that?
FP: Well first of all those songs belong to… they're like part of the American Songbook. When I say American Songbook, that reference is like George Gershwin, Cole Porter, Rodgers and Hart, Jerome Kern, Irving Berlin, Harold Arlen. That song was penned by Cole Porter. I chose that song because to me it was just one of those uptempo standards that coordinates with jazz that to me felt like a really good swing tune. That's why I chose to do it and also with the accompaniment of Bill Cunliffe doing the orchestrations, the big band orchestrations, that just brought it in really, really nicely.
GFM: After all these years you look amazing, I might say, and you sound amazing. Other artists, even artists who have come after you, have not fared as well in preserving the gift. What has been the key to your longevity in this business.
FP: Well I would say I just basically like to be… I've always steered toward healthy living. I've always been into vitamins and supplements and all that stuff. And also, I've also been an avid student of the practice of yoga since 1973. I started out with Bikram Choudhury– the hot yoga. Now I don't do the hot yoga anymore because my body chemistry has changed so drastically, so I do other forms as well. I still study Hatha yoga and Ashanta and Bellini. I just basically try to stay healthy and in shape and I practice yoga at my health club.
GFM:  But the preservation of your voice… just you still sounding so strong and so clear. How have you been able to just continue to perform at such a suburb level for so long… get booked for shows and even be approached to make a CD? After all this time you still have such a strong sound.
FP: Well that's it. I feel so complimented and I feel humble at the same time that she (Gretchen Valade) would, like you say, approach me about doing a CD. I mean she could've asked any number of vocalists… women who are very, very good vocalists by the way, and are younger… in a younger demographic than myself. So, I felt really honored and humbled that she chose me to do this wonderful CD, and to perform six of the songs that she and Tom Robinson wrote together. As well as the other eight songs that were songs of my choice and of course Bill Cunliffe who is also one of the producers on the project.
GFM: A few years back, you appeared and sang on American Idol. What was that experience like and what advice, if any, did you offer the contestants on the show?
FP: I was booked to do it along with Thelma Houston, you know "Don't Leave Me This Way", and KC and The Sunshine Band so we were all just excited and elated because at that time was when American Idol was the hottest talent contest show on the air. I was excited and just over the top that I had been chosen to do it… that they booked me to do it. I hadn't even asked for it. My agent, a guy named Steve Ford, is the one who brought that in. He's also Thelma Houston's agent as well. As far as giving advice to the contestants, the only thing you can tell them is like, just do your best and just show the world how talented you really are. They were on one of the top shows on TV. They were not only being seen in the US, but all over the globe. I knew they were nervous because I was once one of them many, many years ago. When I was 16 I was on a talent contest called the Ted Mack Amateur Hour. That was the top, biggest, talent show going at that time. I was flown from Detroit to New York, my mother and I together, and I was a participant on that talent contest when I was 16 and I came in second. So, I know how they felt.
GFM: Speaking of beginnings… if I might take it back a bit… While I was doing a little bit of research of you and searching for your photos on the internet, I saw a Jet Magazine cover from 1962.
FP: Laughs… Oh Lord!
GFM: The caption said, "Quincy Jones Discovers A New Talent". Tell us how your connection to Quincy Jones musically came to be.
FP:  Well I met Quincy in New York. I was 18. I had just come to New York. I was at a restaurant called Sapphire's that was located in Manhattan in the '40s and owned by an African American man by the name of Danny Sims. It was one of the those restaurants where they stayed open late because they got the theater crowd, the after theater crowd and the show biz crowd. Quincy Jones happened to be there along with a friend of his who is another musician by the name of Jerome Richardson. Quincy had been performing over on the East Side at a club called Basin Street East. At that time it was one of the posh, exclusive nightclubs on the East Side that hired big names like Ella Fitzgerald, Andy Williams and Peggy Lee and of course they had hired the Quincy Jones Big Band. He was just there having a late supper and so Danny Sims introduced us. Danny Sims came over to me and said, "I want you to meet somebody I think you should know– Quincy Jones." He (Danny Sims) knew I was a singer trying to get out there and get discovered and he introduced me. After that, we became friends and we went to a club where there was a trio playing and he (Quincy Jones) said, "I wanna hear you sing." So I got up and I sang. A few months later he called me up. Well it wasn't a few months, it was like maybe almost year later. He called me up and he wanted to book me for the Apollo to work with his big band. They were headlining with Billy Eckstine, Redd Foxx and Coles and Atkins. Yeah, that's how that started.
GFM: Do you have an opinion… who are some of the newer artists that you see singing now… female singers especially… do you see any that you have taken a liking to or find their talent is exceptional?
FP: (Thinking) Uhh… Hmmm… That is… Oh yes, I've heard some people who I've really, really been impressed by. Gregory Porter. He's really different, but very good… very talented. I love, love his voice. There's a guy named Kurt Elling. Another singer. He's very interesting and very good. I'd like to hear more of him as a matter of fact. I like that singer from England, Adele. Oh, and you know who else I think is dynamite?  I think she's soooo vocally good. Ledisi. Ledisi is like dynamite. She's like a combination of Patti Labelle, a Chaka Khan and you know… everybody. She's got her own style of course, but she's right on the money I think.
GFM: You've been in the business a long time and you've had a successful career. You've had an opportunity to act. You've hosted your own show. You've had successful records. Is there anything else that you have your sights on? What's next for Freda Payne?
FP:  I would like to continue doing more music like I've done.  Like you say, recording. I wouldn't mind doing more TV…  to get back on that… they call it the small screen. I wouldn't mind doing more TV because for some reason I see that these people who have these reality shows come out and they're doing their thing just being different or being unusual or being… you know totally… let's say disrespectful. Bad behavior I call it, and (they) become big stars just doing that.  So I'm thinking, oh wow, maybe I can do something. I don't wanna do anything that's disrespectful or anything like that. But I'm just thinking maybe something might come along where I can do something more on TV– be a spokeswoman or something like that. Or, be involved in some kind of a talent show– maybe mentoring young singers coming up. Something on that order. Who knows.
Get Come Back To Me Love on iTunes
Connect with Freda Payne
On her website
On Twitter @FregregPayne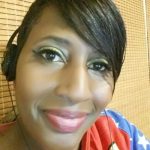 I ask questions of your some of your favorite artists.