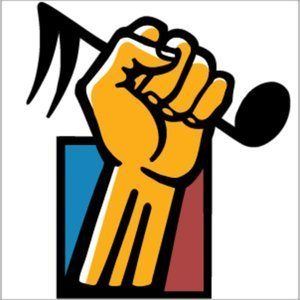 Wanted to spread the word about an organization that is doing its part to insure that the future of music is a landscape where artists are fairly compensated for their work and fans can connect with the music and musicians that they seek.
From the media release…
…We are all excited to announce that FMC is turning TEN this month! The next year will be a non-stop celebration of the past ten years and the next ten years of Future of Music Coalition. We have a lot of plans in
the works, including limited edition commemorative artwork and a big birthday bash!
http://futureofmusic.org/donate
Continuing the tradition of our summer giving campaign, the best way to get in on the action this July is to give FMC 10 for 10! Help us celebrate our birthday by pledging at least $10 a month for the next year. It's the easiest way you can help gear up for another decade of fighting for musicians. It's secure, tax-deductible, and immensely appreciated!
http://futureofmusic.org/donate
As always, donations of any size are welcome.
Together we'll continue to give musicians a voice in important debates about the future of music!
Yours in music,
Nicole Duffey
Operations Coordinator
Future of Music Coalition
nicole@futureofmusic.org
For more info about our history and mission, visit www.futureofmusic.org.
To make your secure, tax-deductible contribution, visit
http://futureofmusic.org/donate

Ivan Orr is a multi-instrumentalist, composer, performer, and writer. A native of Charlottesville, Virginia Ivan was involved with the forming and nascent days of The Music Resource Center as its first Program Director. A graduate of Virginia Commonwealth University's Department of Music, Ivan currently resides in Richmond, VA where he maintains an active performance and production schedule while serving as the Music Editor for Grown Folks Music, a position he has held since 2010.