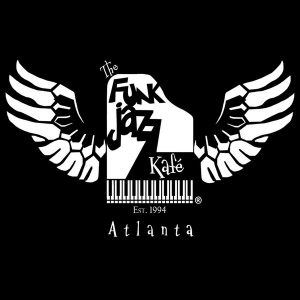 FunkJazz Kafe is an Atlanta institution, highly regarded throughout the country as the premier music event of the year. If you have ever had the good fortune of attending one, it is an experience that you will not forget. Congratulations to Jason Orr and the whole team for documenting their history and sharing it with the world. It will be premiering at the National Black Arts Festival this week, with a second showing added on Wednesday. Come and support this piece of history. You can purchase your tickets here.
Diary of A Decade is a full-length documentary film on the FunkJazz Kafe, a music and arts movement born of Atlanta's diverse musical heritage. The film covers the decade when Atlanta's brand of music became established on the world stage. Appearances by Dr. Cornel West, Cee Lo, Dick Gregory, George Clinton, Roy Ayers, Erykah Badu, Jill Scott, Kevin Powell, Janell Monae, Loose Ends, Omar, Caron Wheeler, The Mizell Bros., Jamie Foxx, Doug E. Fresh, Public Enemy, Stic Man, Meshell Ndegeocello, Van Hunt, Bilal, Dallas Austin, Organized Noize, Andre 3000, Joi, Dionne Farris, Speech and many others. Directed by Jason Orr. Panel discussion follows the film.
"FunkJazz Kafé: DIARY OF A DECADE" [Extended Movie Trailer] from FunkJazz Kafé®/Life Arts Films on Vimeo.