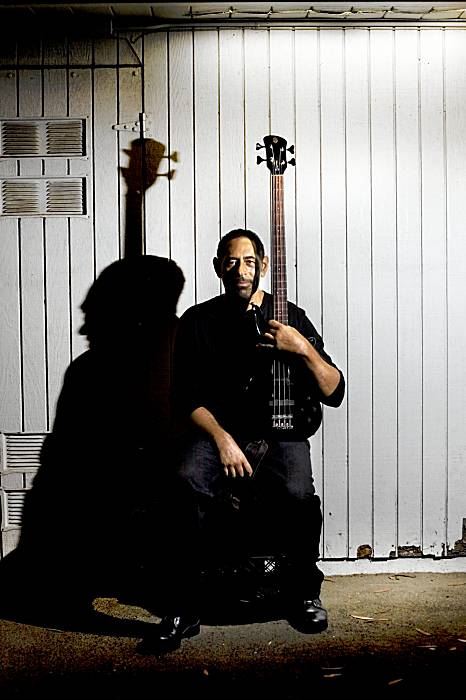 I came across this article in the San Francisco Chronicle a while back and it really caught my attention. It speaks to a post written earlier by Ivan Orr, regarding the lack of bands in today's music scene as well as the harsh realities of the music business and life itself. Of course, being a huge Maze fan, I took an even more personal interest in the story. 30 years with Maze, embarking on a solo career, battling cancer, finding Christ and now "back in stride". Whew! Sounds like a VH1 behind the music episode waiting to happen.
Check out his latest project, Life
, earlier release Do It Duhe
, as well as his website.
For Robin Duhe, the disease that threatened to kill him was a "godsend." Until then, he had been living a dream.
After riding a 30-year wave of success with a famed R&B band, he chucked it all to embark on a promising solo career. But everything he'd worked for came crashing down when life threw him a curveball.

Duhe (pronounced "DO-wee") was an original member of the group Maze, featuring silky-voiced soul singer Frankie Beverly. Starting in 1974, Duhe played bass guitar in the band, appearing on nearly all their albums and sharing in a string of gold records. His unforgettable bass licks open the classic "Joy and Pain," and he played on "Happy Feelin's," "Golden Time of Day," and many more.
It was heady stuff for a working-class kid who grew up in Berkeley and paid his dues as a member of small combos in hole-in-the-wall joints around the Bay Area.
"I have no regrets," Duhe, 55, says of his years with Maze. "I've seen a lot of things. I've been all over the world. I've been in the presence of a lot of prominent people – athletes, politicians – there's nothing but good I can say about that."
But after three decades of traveling, groupies and hangers-on, the routine got stale and Duhe longed for more creative satisfaction.
Read more: Full Story
Source: San Francisco Chronicle/Brad K. Brown
Image Source: Lianne Milton