Five Reasons Why 3T's 25-Year-Old Debut Album Is Worth A Listen Today
Recently, we extended birthday wishes to  TJ Jackson on our Instagram page by posting his group 3T's first single, "Anything".  In the comment section under that post, a supporter noted that "Anything" was a great song, but also posed the question of whether or not the rest of the group's album [Brotherhood] is worth listening to. Our immediate and definitive answer is, "Yes. Yes it is." Especially if you like '90s R&B.
Who/What is 3T?
3T is a music group comprised of Taj Jackson, Taryll Jackson and TJ Jackson. Yes, those Jacksons– Tito Jackson's sons as a matter of fact.
What is the Brotherhood album?
Brotherhood is the group's debut album released under Michael Jackson's MJJ Music label in 1995. It went triple platinum.
So why didn't you know about them/it?
Welllll… if you watched BET or especially if you were a teenage girl who loved good-looking boy band members at that time, then you might've been among those who paid close attention to the few 3T videos that the channel aired briefly. Or, you might have caught the group's live performance and interview on Video Soul.
Otherwise, probably not.
That's because the album only peaked at #127 on the US Billboard charts and got very little airplay. However, Europe embraced 3T. In fact, the European fans are still die-hard, loyal fans to this day. Brotherhood peaked at #11 on the UK Album chart and three more singles were released.  In addition to the success of the album, the 1997 Brotherhood tour was hugely successful and for a time 3T was one of Europe's best selling and most popular groups– second only to the Spice Girls.
3T's Brotherhood album is a hidden '90s music gem still worth listening to and adding to your playlist today. We think our top five favorite tracks from the album [including three of the singles] prove why.
5.  "24/7"
Written by Taryll, TJ and Gerald Baillergeau. You may know some other hits penned by Baillergeau– "5 Miles To Empty" by Brownstone [also MJJ label artists] and "I Belong To You [Every Time I See Your Face]" by Rome.
4.  "Anything"
The first single, first video and the first track on the album. Written and produced exclusively by the brothers for a future second album according to Taryll Jackson, but the record company asked to place it on Brotherhood.
3. "Why?"
Written by Babyface and featuring Michael Jackson. Is there anything more to say?
2.  "Sexual Attention"
Written and produced by two young writer/producers named Damon Thomas [1/2 of the production duo the Underdogs, who went on to write and produce top hits] and Robin Thicke, who has been in the writing game since he was a teenager and who wrote for popular artists long before his solo career and "Blurred Lines" ever was a thing.
1.  "Tease Me"
A straight-up-'90s-R&B banger. That's why we've placed it at number one. Taryll told GFM he liked the groove and penned the lyrics. It's got the all the trademark elements of a '90s slow jam– melody, background vocal parts sung in a round, thunderstorm sound effects and heavy, heavy bass. The brothers are wearing silk pajamas shirts in the video. Got the vibe, now?
Honorable Mentions
There are some honorable mention tracks due in part to their sentimental nature.
"Memories" — a beautifully melodic song that sounds like a dedication to 3T's mother, Dee Dee Jackson, who passed away a year before the Brotherhood album was released. In fact, the entire album is dedicated to her memory. Also, the brothers established The Dee Dee Jackson Foundation in her honor.
"Brotherhood" — the title track produced by [Mark] Cory Rooney that features his musical partner Mark Morales, aka the late, great Prince Markie Dee of the Fat Boys.
Give these tracks a listen and tell us what you think. Don't forget we put you up on game.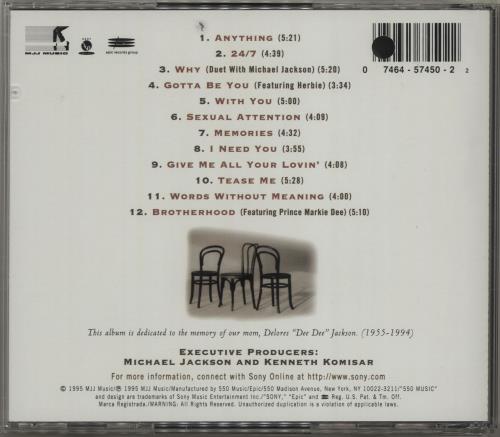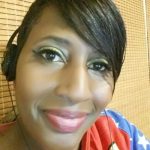 I ask questions of your some of your favorite artists.