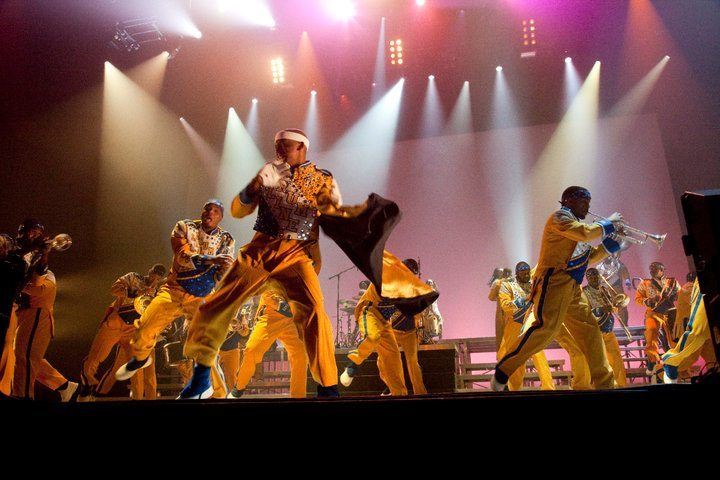 If you've ever witnessed a HBCU marching band, there are certain things you'll never forget about that experience. For some, it may be the echoing snap of the snare drum. While others may relish the majestic introduction of the drum major. But no matter the moment, you can never deny the saying, "halftime is definitely showtime". But what happens when you take the band off the fifty yard line and place them in the spotlight of a theatrical stage? Well, what you get is an elaborate  musical production called Drumline Live.

From their highly charged shows in Japan to their present invasion of the U.S., Drumline Live is a sophisticated display of musicianship at its finest. Co-created by Don P. Roberts, executive band consultant of the original motion picture, Drumline, this production is a two act stage play that celebrates the rich tradition of the show style marching band and brings the audience on an incredible musical journey.
The cast is a diverse mixture of musicians from some of the best historically black colleges and universities like Florida A&M, Southern University and many more. With the regal overture of the drum major, played by assistant music director, Brian Snell, the production immediately commands your attention and heightens your anticipation. In the wail of the trumpets, you'll feel the reminiscent swing of the Harlem Renaissance. If you want to dance, you'll definitely groove to some soulful rifts of the Motown Sound and  other best loved R&B hits. Headed by Jacques Bell, Drumline Live also carries a strong presence in energy and choreography through a number of dance selections. But when it's all said and done, you will not forget the intense battle of the drum line whose precision would make the "baddest" marching band jealous thanks to percussion director, Demetrius Hubert.
So if you're looking for a production that will make you dance, shout and tantalize your musical senses, Drumline Live is a show you absolutely can't miss!!! This show is an exciting musical gala that will stir your soul! To catch Drumline Live in Atlanta, make sure to get your tickets for their Wednesday, January 12th show at the Cobb Energy Performing Arts Centre. For more tour information, go to www.drumlinelive.com. Here is a promotional video from the Japanese leg of the tour.
Drumline Live! from Grown Folks Music on Vimeo.
As a personal note, we would like to dedicate this post to the founder and longstanding director of Florida A&M University's Marching 100 , Dr. William P. Foster whose tireless innovation and pursuit of musical excellence revolutionized the collegiate  marching style and tradition we celebrate today. You are greatly missed but your legacy will live on.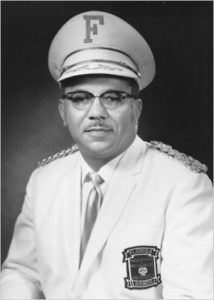 Dr. William P. Foster
(1919 -2010)

Hope is a music enthusiast and continual student of photography. Also known to rock out a quiet church or elevator with her current ringtone, Tom & Jerry's Uncle Paco, "Crambone".