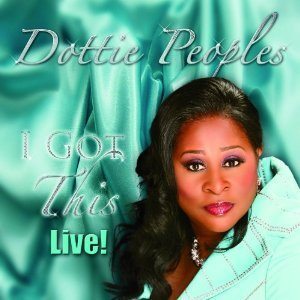 Grammy® Award nominated, Dove, Stellar, GMWA, NAACP Image Award-Winning Singer Dottie Peoples has partnered with Ebony Magazine and Amazon for the "Ebony Moments" digital sampler available for free on Amazon through March 15. Dottie's single "I Got This" is among the songs available for download along with artists JOE, Solange, The Lee Boys and more.
"I Got This" is the debut single from Dottie's CD, I Got This – Live! It is released by Dottie's independent label DP Muzik Group with sales and distribution through Thirty Tigers/Sony/RED and Provident. The collection of 13 tracks features Dottie at her finest – praise and worship, contemporary and traditional gospel music delivered through her signature powerhouse vocals. Recorded at Siloam Church International in College Park, Ga., I Got This – Live! includes songs such as the classic "Everything Must Change," and praise and worship songs "Welcome" and "Manifest Your Glory." I Got This – Live! is available through Amazon and other digital retailers and in stores now.
Download "I Got This" from the "Ebony Moments" sampler for free at Amazon.
For upcoming tour dates, the latest news, photos, stream of songs from the upcoming CD and more, check out her website, www.dottiepeoples.com
"Like" Dottie Peoples on Facebook at facebook.com/officialdottiepeoples
Follow her on Twitter at twitter.com/dpmuzikgroup.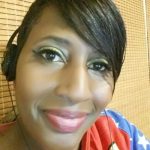 I have questions. Artists have answers.