DJ Phaze follows up his outstanding Anita Baker Sessions (in conjunction with Soul Afrodisiac) with another mix that will sho' nuff get you in trouble! If you love that good 'ol 90's R&B, then this is definitely the one for you.
Don't say we didn't warn ya!
If you're on twitter, you can catch him here. Peep the playlist and enjoy!
Download here the mix here.
Slow wine – Tony Toni Tone'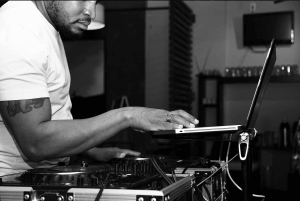 My, My, My – Johnny Gill
Honey Love – R. Kelly
You're Always On My Mind – S.W.V
Freak Me – Silk
Sweet Lady – Tyrese
Stroke You Up – Changing Faces
Anytime Any Place – Janet Jackson
Shh (Break It Down) – Tevin Campbell
Uhh Ahh – Boyz II Men
Kissing You – Keith Washington
I Wanna Love You Down – Keith Sweat
Seems Like You're Ready – R. Kelly
Taste Your Love – Horace Brown
Tender Kisses – Tracy Spencer
Kissing You – Total
Break of Dawn – Michael Jackson