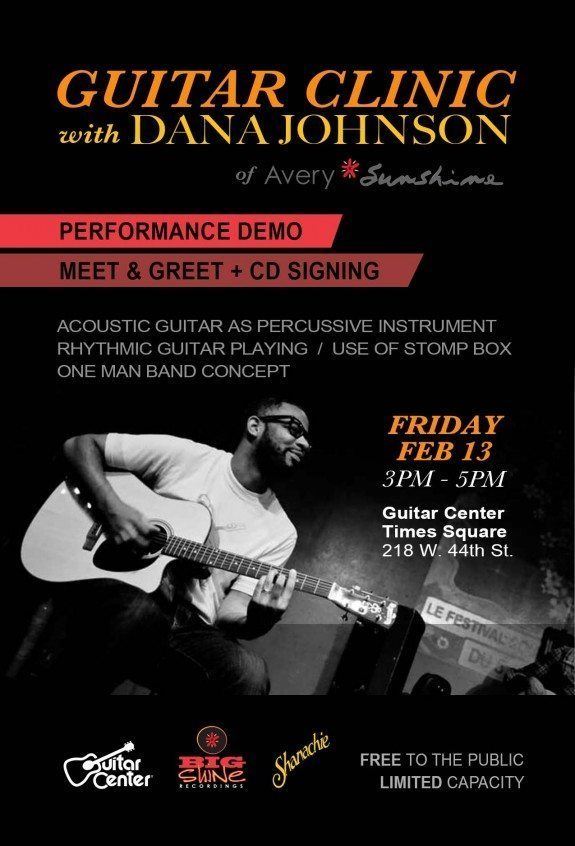 Growns if you are in or know some musicians who will be the Times Square area this Friday you should definitely make plans to catch this informative and inspirational clinic with Dana Johnson the musical partner/producer for Avery*Sushine.
Dana will be demonstrating:
Rhythmic Guitar Playing
Acoustic Guitar as a Percussive Instrument
Use of the Stomp Box
One Man Band Concept

The event is free!
P.S. if you can't make the clinic there's another chance to catch Dana Johnson at work as he and Avery will be opening for Babyface at Madison Square Garden on Saturday or Love Day as well call it around these parts.