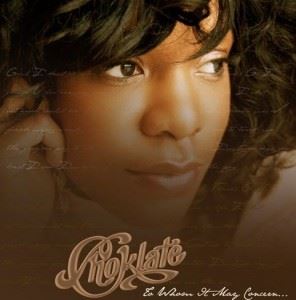 The highly anticipated sophomore album from Seattle Soul Singer Choklate, To Whom It May Concern

hit stores earlier this week. The album is generating tremendous buzz and has reportedly sold out of it's initial shipment on Amazon, iTunes and other retailers.
Hopefully, the orders have been replenished and you can cop yours to judge for yourself what the hype is all about. You won't be disappointed.
Check out a clip of her performing live, courtesy of 4dasoul. You can listen to her debut album as well after the jump.
Official Website
Twitter
MySpace