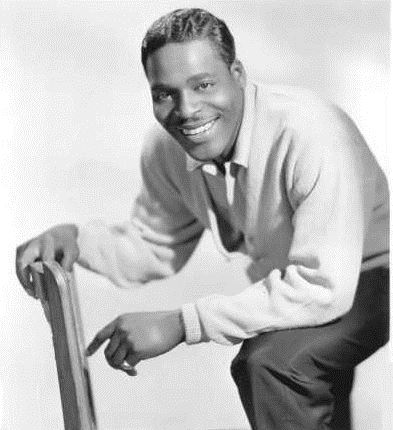 One of the exciting things about the holidays is the opportunity to spend time with friends and family members that you might not normally see throughout the year. This year presented one of those special times. While visiting with an elderly uncle & my wheelchair bound aunt, the conversation was typical — family, sports, food, the embarrassment that is the Dallas Cowboys, health, careers, politics and eventually music. Oh, that music.
Within minutes, the normally reserved and mundane couple shifted into overdrive. The conversation became more passionate, smiles became laughter which became tears which ended up in an all-out jam session, complete with dancing demonstrations of each era. LP's that hadn't been touched in years were spinning. 8-tracks that hadn't been thought about or played in decades were churning along as well. Earth, Wind & Fire, Al Green, Sly & the Family Stone, James Brown, Parliament, Chic, AWB, and then Brook Benton.
"Rainy Night In Georgia" (Live 1982), (Brook Benton), Brook Benton at His Best, (Epic/1957)

If you have trouble viewing this video, click here.

Now, I was familiar with the name, but couldn't name any songs off the top of my head. But, just the mention of his name and the demeanor of my aunt's face changed. She smiled a smile that I had never seen before. Almost a sheepish, schoolgirl smile. She spoke of how handsome he was, how the women 'swooned' over him. His voice, and how it made her feel. "The Boll Weevil Song" played in the background, they reminisced over shows (dates, times & venues!), & performing in high school talent shows as he gently caressed her face as he sang to her. She blushed, he grinned. He blushed, she grinned. He danced around her, exchanged sweet nothings & danced for her.
For that moment, they were alone in a crowded room, lost in their own memories, emotions, and thoughts. There was no pain, the wheelchair was just a chair & all was well in their world. All that from one artist and the legacy of his music. As I listened to that voice, those lyrics, I too understood.
The beautiful thing is the kids listened, danced and sang along, just as if it was Beyonce or Lil Wayne. Unless Guitar Hero releases a Motown, Stax, href="http://www.bsnpubs.com/columbia/tsop.html">TSOP edition, how else does this music live on? Who's gonna carry the weight? That's what GFM is all about. This is Bridging the Gap.
"The Boll Weevil Song", (Live 1982), (Brook Benton, Brook Benton/Staryday/1959)

If you have trouble viewing the video, click here.
Brook Benton & Dinah Washington, "You've Got What it Takes",
"If Only I Had Known" (Brook Benton/Clyde Otis), Rainy Night in Georgia (Prism/2001)