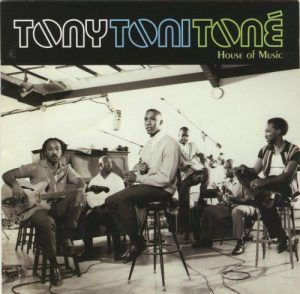 The first post I did for GFM way back when, was a series on this very issue in music you can check out parts Ace and Deuce here and here respectively. Always great to get another perspective and from those of you have experienced posts from "The Ricker" before know what you are in store for. – Ivan Orr
"A group has to depend on others to survive. A band is self sufficient. They can write, play tunes, and produce the tunes." – Terry Lewis….super producer(Flyte Tyme prod.), bass player for the Time
Let's hear it for the band!
About a month ago, after band rehearsal, I had a moment that made me feel reassured. This particular evening I watched back to back episodes of TVOne's "Love That Girl". Scored by Raphael Saadiq. After that I watched TV One's "Way Black When" special which "Mint Condition" served as the house band for the 3 weeks it ran. That same evening I caught the Jimmy Fallon Show with the "Legendary Roots Crew" who serves as the house band.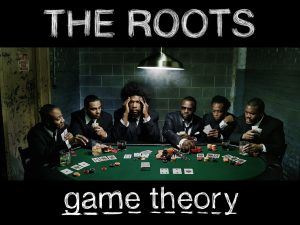 This night I saw individuals from probably the last three great "Afr. Am." bands being showcased. Let's us look back for a moment. See now in 2011 people praise Saadiq, MC and the Roots. But back in their early days. They were often overlooked by our media. Yes our media. Vibe and the Source have yet to put Saadiq, MC or the Roots on a cover. BET has yet to run a special on any of these artists. Yet, here we are 20yrs later and they have outlasted their peers and the artists many felt were better than them. Check this in 90-91 BBD was perceived ,considered and promoted waay more than Tony,Toni,Tone'. Remember that next time you see the "GM" commerical playing "It Feels Good" by TTT…written by Saadiq. In 91-92 Jodeci was gettin' waay more love than Mint. Mint just put out their 7th cd and finished opening for Prince. Last and only band to do that(open for Prince) was…."The Time"! 1994- 2010 hip hop produced more one hit wonders and created the used cd bin in record stores. Here it is in 2011 and the band,The Roots, who made Jay-Z a believer and he got a band. Made Puff call MTV to make a show called making his band. The same Roots who have often been overlooked are still survivin'. They pulled in "3" grammy's this year plus they did the score for "Night Catches Us". "How you like them now?!" So do you think in 10-15yrs Usher, Trey Songz, Chris Brown, Lil' Wayne, Justin Bieber or BEP will be doing movie and tv scores and still touring? BEP might be done after that superbowl fiasco!
So for all of us that play in bands, or have played in bands, play instruments, who for years have supported these artists/bands and other underdogs like them, that appreciate the quality of music, that appreciate real music and real musicianship take a deep breath….and repeat after me and say to the doubters/radio program directors/lip synchers/etc…"I hate to say I told you so but…… I TOLD YOU SOOOO! "
Now let's give a round of applause and continue to show some support for Saadiq, Mint Condition,the Roots Crew and the other bands/artists that the mainstream can't pimp. They have perservered and continue to do so. We must continue to "champion" their music and others like them. Encourage our children to be a "guitar hero" and not just play guitar hero. Support these bands/artists and from time to time support local bands and artists in your area .
Ivan Orr is a multi-instrumentalist, composer, performer, and writer. A native of Charlottesville, Virginia Ivan was involved with the forming and nascent days of The Music Resource Center as its first Program Director. A graduate of Virginia Commonwealth University's Department of Music, Ivan currently resides in Richmond, VA where he maintains an active performance and production schedule while serving as the Music Editor for Grown Folks Music, a position he has held since 2010.