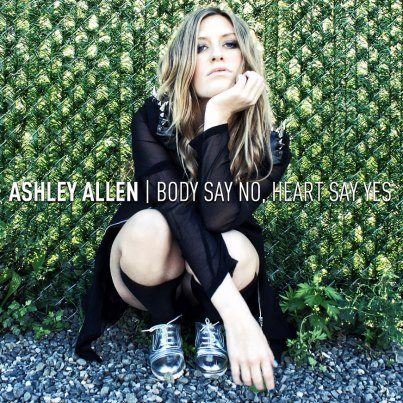 Check out this fun, energetic little pop ditty from newcomer Ashley Allen. NYC, be sure to catch her opening for Taylor Dayne Sunday, Jan 13th at Stage 48.
Imagine the sun is peaking through your window and your feeling hung over
from the night before. All you want to do to is stay in bed but something
inside of you is telling you to snap out of it and go live! That is the
meaning behind Ashley Allen's single (Body Say No, Heart Say Yes. It is a
feel good, up beat, and positive melody that promotes being young, having
fun, and taking risks. Pushing the bull*** aside and taking chances because
life is too short is the message that lies beneath this song. Although it's
easy for a person to perceive that this song is talking about a boy, a girl,
or some sort of significant other, that isn't the case at all. The only
relationship that exists in this song is the bond between yourself and life.

Time to party!
© 2012 UniRoad, LLC
Ashley Allen "Body Say No, Heart Say Yes"
Vocals by Ashley Allen
All instruments played by Jean Paul Makhlouf & Alexander Makhlouf
Additional instrumental work by Mitchy Collins
Produced, Recorded, Mixed, & Mastered by Cash Cash
Lyric Video By Drew Puchalski

Ivan Orr is a multi-instrumentalist, composer, performer, and writer. A native of Charlottesville, Virginia Ivan was involved with the forming and nascent days of The Music Resource Center as its first Program Director. A graduate of Virginia Commonwealth University's Department of Music, Ivan currently resides in Richmond, VA where he maintains an active performance and production schedule while serving as the Music Editor for Grown Folks Music, a position he has held since 2010.