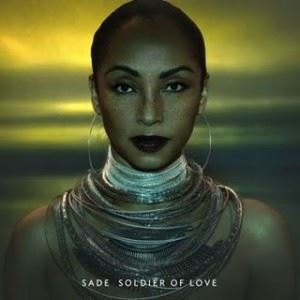 The reclusive Sade has been in all out promo mode with the release of her long awaited 6th studio album, Soldier Of Love
. If you haven't already picked it up, what are you waiting for?? The NY times has an interesting piece chronicling her return.
Additionally, in a rare exclusive, Robert Sandall from the Times Online had the privilege of interviewing the star at her record label. In a revealing interview, she discusses her childhood, her absence, family life and her love for performing live. Here's an excerpt:
Paradoxically, in person she is open, friendly and relaxed – she's happy to let me into her spacious Georgian house in leafy north London – and willing to laugh at herself. Unlike her songs, which are often freighted with introspective sadness and regret, her conversation is punctuated with a lively and very English self-mockery. She tells me about a graffitied poster of herself that her guitarist Stuart Matthewman spotted in New York. Above her glamorous image, some wag had sprayed the observation: "This bitch sings when she wants to." Sade thinks this hilarious. It sums up her career pretty well. She makes music on her own terms.

Check out clips from her recent live performances and upcoming appearances after the jump.
You can read the entire interview here.

UPCOMING TELEVISION APPEARANCES:
2/15 – The Ellen DeGeneres Show
2/16 – Jimmy Kimmel Live
2/20 – The Wanda Sykes Show
Permalink
Permalink
Props to Rap Radar and Soul Culture.