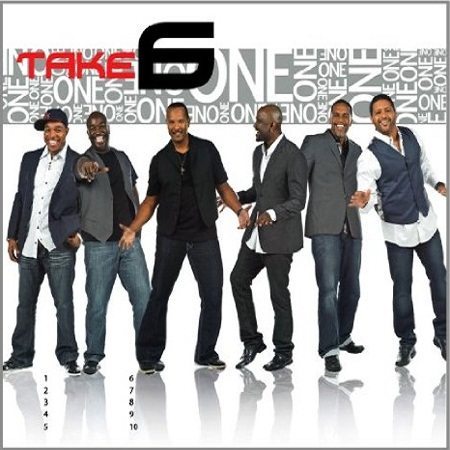 Take 6, one of the most distinguished acappella groups, is known for their unique vocal arrangements and beautifully crafted harmonies. Trailblazing the path for groups like Boyz II Men, Take 6 has been the worthy recipient of 10 Grammy and Dove Awards and even brought their sound to the highest ranks of power at the White House. With a charge of ministry at the forefront, the group is back with their latest album, One.
What Take 6 brings to this latest project is the tried and true display of superb musicianship with a spiritual heritage. Breathing the air of their birthright paved by groups like the Jubalaires and Golden Gate Quartet, the group's rendition of Noah brings an infusion of gospel and jazz with a perfected tempered flair. Another notable classic, What A Friend We Have in Jesus is such a jewel on the One album. Transforming its simple structure with more enriched chords and revealing a new reflective and meditative personality, Take 6 will definitely make you fall in love with this child-like tune all over again. By far the song that warmed my heart  was the cut, Can't Imagine Love Without You with Stevie Wonder. Originally created by Wonder, this song takes on another garment with the combination of Take 6's beautifully textured harmonies with Stevie's soulful voice. It can be best described as the happiness of childhood on your favorite swing in the springtime – purely a joy to repeat over again.
Overall, Take 6's One album is such a wonderful album. It has a movement that sways from syncopated rhythms, rich gospel vocals and jazz complexities that are strong and compelling. When the elements come together, you can't help but know the One who marvelously composes them all together.

Hope is a music enthusiast and continual student of photography. Also known to rock out a quiet church or elevator with her current ringtone, Tom & Jerry's Uncle Paco, "Crambone".