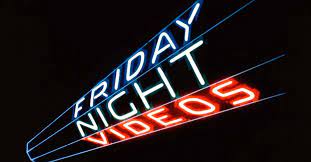 5 Reasons Why Friday Night Videos Was as Important as MTV to '80s Teens
NBC's Friday Night Videos was an iconic staple for teens during a period in the '80s. Yeah, we wanted our MTV, but Friday Night Videos was equally important to some of us. Here's five reasons why.
Bonus Reason: The Intro
Friday Night Videos' intro sequence was cool with what we thought were futuristic sounds and graphics.  Turns out the Academy of Television Arts & Sciences thought the graphics were cool too. Friday Night Videos won an Emmy for its graphics in 1985. Check out this clip of the intro from September 1983, which was two months after the show first aired on NBC. Get into some of the artists featured in that episode– Def Leppard, Santana, John Cougar, Billy Joel, ZZ Top, Peter Gabriel, Olivia Newton-John and The Pretenders.
Reason 1: Cable-less Kids
Friday Night Videos, which ran from 1983 until 2004 [I think it's safe to say that we care most about what we qualitatively consider the show's golden age… the '80s.], was conceived by NBC executive Dick Ebersol as a replacement for The Midnight Special and a way to provide MTV-like, music-video programming for network television because cable television was not in every home the way it almost is today.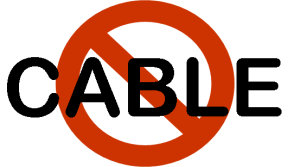 Ebersol was on to something. As we said earlier, we wanted our MTV, but some of us couldn't get it. I grew up in my grandmother's house where the network television trifecta of NBC, CBS and ABC was enough for her. Actually, NBC was king for her– from the Today Show to Johnny Carson [we never called it The Tonight Show]. We never had cable, so that might be the supreme reason Friday Night Videos was invaluable to me. NBC allowed this cable-less kid to see music videos… for free. Perhaps we'll talk in another piece about how friends and family with cable enriched my life not only through access to MTV, but access to the black-excellence experience that was BET's Video Soul— a show with a similar format to Friday Night Videos— but for the culture.
Reason 2: Video Mixtapes
Long before streaming services were a thing we made mixtapes. We recorded songs from the radio on cassette tapes and videos from the television with our VCRs. Friday Night Videos, supplied the content for our video compilations.  We watched an entire music-video show, but we only wanted our favorite videos "on tape".  We were curators.
Do you remember being disappointed if they didn't show the entire video you were looking forward to, but just a snippet instead? Ugh! That meant you didn't get to record your jam that week. Having a recorded video was just as important as a owning a record when it came to feeding our obsession with our favorite artists. We needed to be able to watch them over and over again, or in some cases, to perfect the dance routines we saw in videos with our friends. "Thriller", anyone?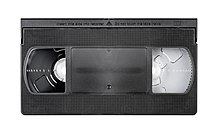 Reason 3: Video Vote
Two videos were put against each other and viewers could vote on the video they wanted to see again the following week [until one video was retired as a champion after four wins] by calling a toll number. BUT, you BETTER NOT run up your parents' phone bill. Today's kids will never know the struggle of their parents threatening their lives because of the amount of toll calls on the house bill. Maybe cell phone data overages is as close as they'll get. Also, free t-shirts were given out every 15 seconds during the voting period. Free t-shirts excite young people still today.
Reason 4: Celebrity Hosts
Perhaps the best hosts were the young stars from our favorite NBC shows like The Facts of Life, Family Ties, The Cosby Show and A Different World. It made perfect sense. It was a great way to draw viewers. Later, popular artists like Madonna and Whitney Houston sat in as hosts. Even later than that, '90s comedians hosted the show. But for this teen, the young hosts like Malcolm- Jamal Warner, and the Bateman siblings were favorites.
Reason 5: Bridging The Gap
Honestly, until I met the crew here at Grown Folks Music, I thought I was the only black teen from a predominately black city who was majorly into Duran Duran, Wham!, Tears For Fears or Culture Club. As it turns out… I wasn't.
Friday Night Videos bridged the gap for those of us who may have been exposed to mostly R&B music by our parents in our early childhood. I speculate that something happened while watching and waiting through pop and rock videos until we could see Michael Jackson or Prince– we picked up new and diverse favorites and developed a new musical palate.
Grown Folks Music gets confirmation of this quite often on social media. Nostalgic sentiment about "when and where" from those of us who were in our teens or early 20s in the '80s shows up in the comment section of our '80s pop-music posts. Friday Night Videos is mentioned frequently… more frequently than MTV.
Bless ALL of the '80s teens and young adults who have uploaded hours of their VHS archives of the Friday Night Videos onto YouTube complete with the Technicolor lines running through the videos and the time-capsuled commercials. Y'all have given us so much joy and escapism with your channels. BUT, wouldn't it be cool if NBC rustled up all of its Friday Night Videos footage and released it on its streaming service Peacock?
Let us be specific. We're not talking about that mid '90s into the early '00s format with the comedy and such. We're talking about what we regard as the GOLDEN AGE of Friday Night Videos— that 10-year period between when the show started and the early '90s. Give us the good, good, NBC.  If you can put Knight Rider and Miami Vice on Peacock [big ups], then you can make Friday Night Videos available also. If you stream it… we will watch.
If you watched Friday Night Videos, chime in and tell us what the show means to you.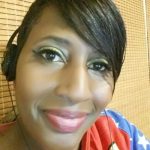 I ask questions of your some of your favorite artists.