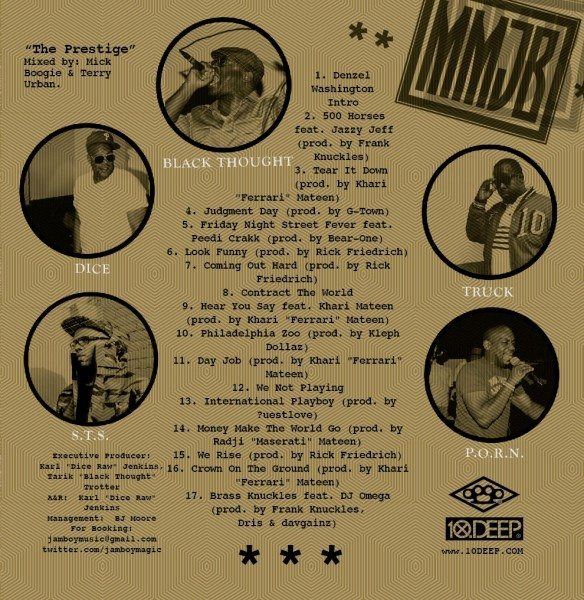 And the hip hop nation rejoiced.
After nearly a year and a half, we're happy to announce the newest edition to our mixtape series. This go around, we've linked up with The Money Making Jam Boys' for their first mixtape release, "The Prestige: Jam Boy Magic". The Money Making Jam Boys (consisting of Black Thought from the Grammy-winning Roots crew, Dice Raw, Truck North, P.O.R.N. and STS) join Kid Cudi, Wale and Donnis as artists that we have supported and championed as a brand.

Seamlessly mixed by The Press Play Show's own Mick Boogie and Terry Urban, The Prestige – sixteen tracks of hot lava – draws equally upon original production by the likes of Frank Knuckles and ?uestlove, and a revisitation of several golden era hip-hop tracks. Mix that with cuts by the legendary Jazzy Jeff and you get what many who've been privy to preview listens state is the best mixtape release we've had to-date. We'll reserve our judgement and let you decide…
Download here.