New Music: Mitchelle'l: "Irene" featuring Wale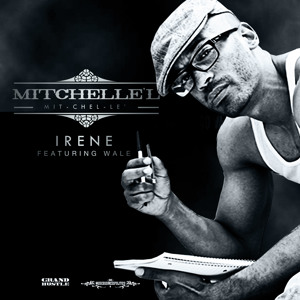 Let us know what you think about "Irene" by Mitchelle'l featuring Wale. While Wale is doing his thing and all, his verse doesn't add to this track and probably wasn't needed. Mitchelle'l already has a smooth, soulful vibe going that is reminiscient of artists like Maxwell and Robin Thicke and works just fine without a guest rapper. Hopefully there are more sensual, smoothed-out tracks like this one coming down the line from Mitchelle'l.
Tags: Grand Hustle, Irene, Mitchelle'l, Wale
Kimberly Kennedy Charles (DJKKC) is trying to navigate life (in a minivan, no less) as a wife, mother, caregiver to Grandmother and writer in the 'burbs of Atlanta.