If we hadn't had the pleasure of a very candid conversation with Tank in 2014 where we touched on his dilemma to make music from the level of his ability, versus music that fits in with today's landscape (particularly what will be played on the radio), then we would be disappointed by some of the lyrics of "You Don't Know".
Tank and many other artists, particularly the veterans, put so much effort into an album– only to see it under promoted and under played. We get it… artists want airplay (as they should). But, the Grown Folks are counting on standard bearers like Tank for their musical nutrition–something GFM mentioned in our convo with him. However, we will say that the Patti Labelle sample on the chorus works very well and Tank's vocals have never sounded better. What sayeth you, Growns? Do you like "You Don't Know" featuring Wale?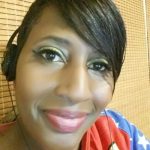 I have questions. Artists have answers.