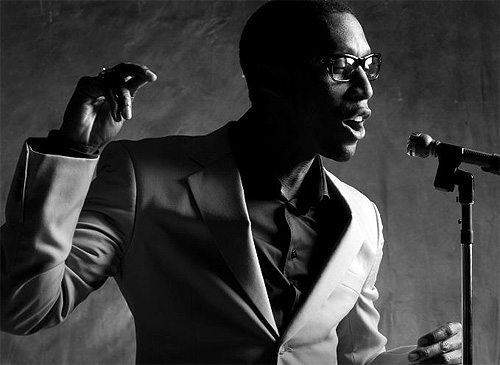 Powerful video for the first single off his upcoming album, Stone Rollin', due out March 22nd. Props to Raphael for always making great music with a message, relevant visuals and keeping musicianship alive! Let us know what you think about the video.
Also check out the SoulCulture review from his exclusive live listening session in NYC. Hit the jump for more info on 'Stone Rollin'.
Featuring ten new tracks, Stone Rollin' is the follow up to Saadiq's 2008 solo album The Way I See It, which boasted four Billboard R&B chart singles and was nominated for three GRAMMY Awards including Best R&B Album. The album was also selected by iTunes as their 'Album of the Year' in 2008. With the release of The Way I See It, Raphael Saadiq truly made his mark as a touring artist, striking a universal chord with audiences around the world through multiple performances at festival dates throughout Europe and the States — including Bonnaroo, Austin City Limits, Lollapalooza, SXSW and Voodoo Experience– as well as a recent opening slot on the Dave Matthews Band's amphitheater tour. Now with his new collection Stone Rollin', Saadiq nods to his heroes like Chuck Berry, Stevie Wonder, Little Walter and Sly Stone, while merging his own contemporary twist, one born out of a combination of his recent touring experiences, as well as inspiration derived from indie acts that hold regular rotation in his ipod. The end result is a collection that showcases Saadiq's gifted musicality and the stellar production skills that have become the artist's signature.
Raphael Saadiq says of the recording "Both the attraction and reaction to my music from my listeners has giving me all that I need to continue pushing the envelope and making music that wakes and rocks the soul of many, Its Ready, I'm Ready, and I know the world is Ready, Lets all go Stone Rollin."
Recorded at his studio complex the Blakeslee Recording Company in Los Angeles, Raphael Saadiq played bass, mellotron, keys, guitar, percussion and even drums on most of the tracks. Opening with the stomping "Heart Attack," the album's other standout cuts include the stunning "Go To Hell," featuring his studio squad of musicians who are melodically complimented by an angelic choir, the evocative Dixieland number "Day Dreams," featuring Robert Randolph who plays steel guitar on the track, and "Just Don't," which includes a guest appearance from one of Saadiq's indie rock favorites Swedish-Japanese singer Yukimi Nagano (Little Dragon). Also making an appearance on that same song is one of Saadiq's idols Larry Dunn (Earth, Wind and Fire), who plays piano and contributes an epic Moog solo.
Official Track listing for Stone Rollin:
1. Heart Attack
2. Go To Hell
3. Radio
4. Over You
5. Stone Rollin'
6. Day Dreams
7. Moving Down The Line
8. Just Don't
9. Good Man
10. The Answer
Since Raphael Saadiq's early days with the groundbreaking 80's soul trio Tony! Toni! Tone! he has carried the torch for old school R&B and in the process has established his place as one of music's most highly regarded recording artists and producers. In addition to releasing a series of critically acclaimed solo albums that have garnered multiple awards and nominations, Saadiq has also worked behind the scenes as an award winning producer, collaborator and sideman for some of music's biggest acts including D'Angelo, John Legend, Joss Stone, The Roots, A Tribe Called Quest, Stevie Wonder, the Bee Gees, The Isley Brothers, Mary J. Blige, TLC, Whitney Houston, Snoop Dogg, Earth, Wind and Fire and more. Now, at the peak of his creativity, Saadiq is finally ready to soak up the spotlight alone.

Ivan Orr is a multi-instrumentalist, composer, performer, and writer. A native of Charlottesville, Virginia Ivan was involved with the forming and nascent days of The Music Resource Center as its first Program Director. A graduate of Virginia Commonwealth University's Department of Music, Ivan currently resides in Richmond, VA where he maintains an active performance and production schedule while serving as the Music Editor for Grown Folks Music, a position he has held since 2010.