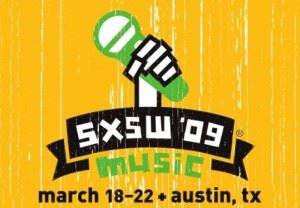 While we can't make it to South by Southwest this year (crossing our fingers for next year), we know there are some GFM fans out there looking to hit the festival's best shows & panels.  GFM is gonna represent in Austin this week — even Quincy Jones is doing the Keynote!  The music portion starts on Wednesday and goes until Sunday.   If you're there, feel free to submit your pics, videos, or reviews on our submissions page, our community site, or hit us up on Twitter at @GrownFolksMusic.
Here are the GFM highlights for this week — feel free to comment if we missed anyone, and we'll add 'em to the list!
MARCH 18th
Janelle Monae: 8:00PM @ Stubbs
Charles Hamilton: 11:45PM @ Back Alley Social
Talib Kweli & Hi-Tek: 12:10AM @ Scoot Inn
Zion 1: 1:15AM @ Back Alley Social
MARCH 19th
K'naan: 8:20PM @ Austin Music Hall
Janelle Monae: 11:00PM @ Austin Music Hall
MARCH 20th
Amanda Diva: 5:30PM @ SESAC Day Stage Cafe Austin Convention Center
Solange Knowles & The Hadley Street Dreams: 10:00 PM @ SXSW Live (The Bat Bar)
Lady Sovereign: 12:00 AM @ Club de Ville
MARCH 21st
The Canniboids & Erykah Badu: 7PM @ The Auditorium Shores
Amanda Diva: 10:00PM @ Buffalo Billiards
Kidz In The Hall: 10:25PM @ Austin Music Hall
Keynote by Quincy Jones – March 19th @ 2:00PM Room 18ABC
Jones discusses the power of music to influence and create positive change in the world and the responsibility of the artist to use their craft to bring people together for the betterment of mankind.
Kind of Blue at 50 – March 19th @ 5:00PM Room 12AB
2009 marks the 50th anniversary of Miles Davis' landmark album "Kind Of Blue," still the best-selling jazz album of all time. With a modal approach to improvisation, this record changed the language of modern music. The recent reissue documents the project with previously unheard music and rarely seen footage
The Global Underground – March 20th @ 11:00AM Room 19A
As these new tools proliferate, you find rappers in Africa, metal groups in Iran and B-Boys in Korea. Through these cultural influences the world is getting both smaller and flatter – and at a pace faster than we can imagine. But what is really happening here?
Hip Hop in the Age of Obama – March 20th @ 3:30PM Room 19A
How do hip hop artists who are not tied to a major label, most of whom do not get airplay on radio or tv, break down doors and create solutions for themselves and their communities? How can one best juggle traditional media and online promotional resources? How do you break through the smoke and mirrors of the music industry and sustain a career for yourself?
Producers on Making Classic Records – March 21st @ 3:00PM Room 18ABC
What unique elements combine to make a classic record? How do producers create magic in the studio? What techniques and tweaks are employed? Seasoned producers recount their peak experiences in recording.