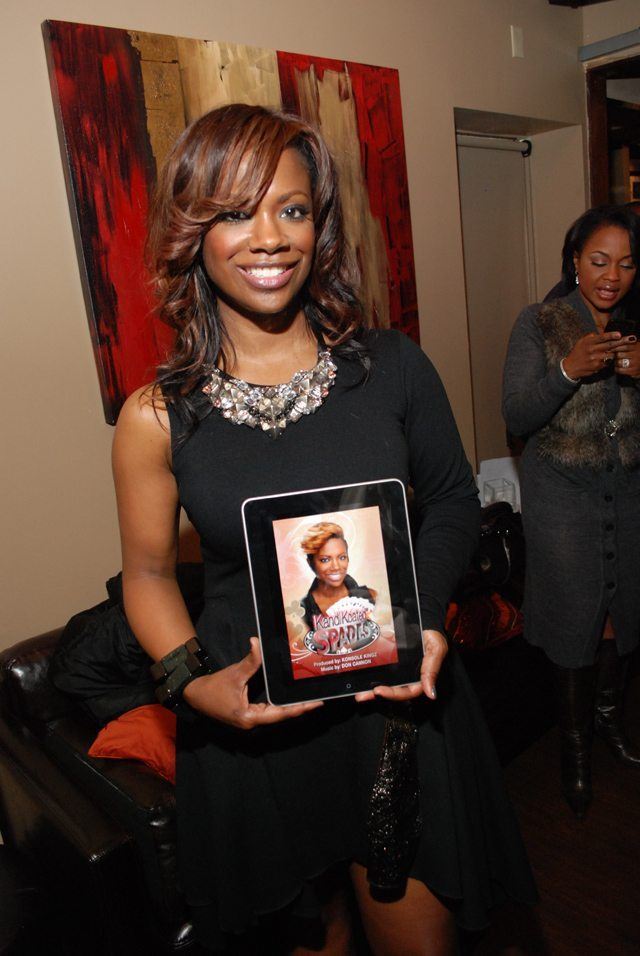 Technology has greatly impacted many facets of our life. Whether you've switched from books to Nooks or CDs to MP3, new innovations have revolutionized how we do business, how we communicate and even how we think. But with such rapid change in the scope of this industry, how has it changed the entertaining games known through our summertime barbecues and holiday get togethers? Well, recently I was invited to the launch of The Real Housewives of Atlanta star, Kandi Burruss, with her new iPhone/iPad app Kandi Koated Spades (KKS) to find out. Created by the technological skills of Konsole Kingz, an urban gaming company headed by CJ Peters and Marcus Matthews, the Kandi Koated Spades app recreates the card game experience through multiple online players, reneg calls, trash talking chats and "bragging right" broadcasts to your Twitter followers. For a  glimpse of the highlights along with special appearances from Tiny and Toya's  Toya Wright and RHOA star, Phaedra Parks, here are a few pics for your viewing.
Also, be sure to visit http://kkspad.es/qWsdfR  to purchase this high spirited game and for more information, visit www.KandiKoatedSpades.com.
Photo credits: James Pray


Hope is a music enthusiast and continual student of photography. Also known to rock out a quiet church or elevator with her current ringtone, Tom & Jerry's Uncle Paco, "Crambone".