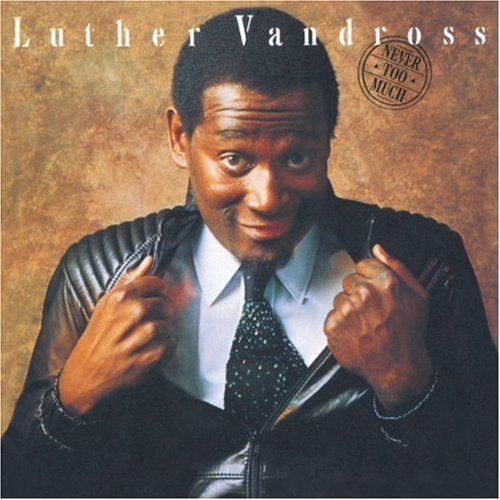 Written by Burt Bacharach and Hal David, Luther brought his heart felt respect for this time-honored song and his ultimate influence Ms. Dionne Warwick, who originally recorded A House Is Not A Home for  her 1964 album, Make Way for Dionne Warwick.  As the fate of any great composition, this single has been rotated through the voices of Ella Fitzgerald, Stevie Wonder, Aretha Franklin and many other icons. However on the flip side, this song has also been "punked" by Twista featuring Kanye West & Jamie Foxx so it hasn't gone unscathed. But despite it's musical travel, this song holds an emotional agony that I absolutely love to hear through the riffs, runs and "on the edge of your seat" anticipation of Luther. While I respect the original version from Dionne, the song seems to find "a home" in the expression of the late Luther Vandross.
Here is Luther giving a well deserved tribute to his idol with that wonderful song. Oh and by the way, you new artists and BET, let this be a teachable moment. This is what a real tribute looks like. Those Trey Songz and Tamar Braxton performances you're passing off as tributes ain't cutting it. Please take note and properly execute.

Hope is a music enthusiast and continual student of photography. Also known to rock out a quiet church or elevator with her current ringtone, Tom & Jerry's Uncle Paco, "Crambone".