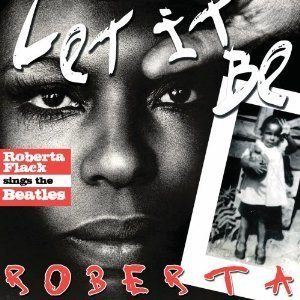 January 17, 2012 Santa Monica, CA: Roberta Flack the four-time Grammy Award-winning artist is back after an eight year absence with a brand new album, "LET IT BE ROBERTA: ROBERTA FLACK SINGS THE BEATLES"—a collection of Beatles song interpretations. The first single "We Can Work It Out" is currently being worked at several different radio formats including AC, Urban AC and Smooth Jazz. Buzz continues to build as key press such as NPR, Billboard, Wall Street Journal, Huffington Post, AARP and More Magazine are already confirmed. Ms. Flack has also been planning a series of tour dates to coincide with the release of the album. The project has garnered the blessing of Yoko Ono who contributed the liner notes to LET IT BE ROBERTA. Newly signed to a partnership of 429 Records, Sony ATV Music Publishing and Flack's RAS Records, the album which was produced by Sherrod Barnes, who has also produced Beyonce' and Angie Stone, with contributing producers Jerry Barnes and Barry Miles, is slated for release on February 7th worldwide (Sony Music will release the album in Japan).
Roberta Flack has long been known as an unparalleled musician who effortlessly inhabits the worlds of pop, soul, R&B, jazz and folk. From her very first recording , "The First Time Ever I Saw Your Face" which hit #1 in the U.S across all charts, Flack has created strong emotional bonds with her listeners through her poignant musicality and unerring stylizations while also shining an uncompromising light onto the culture and politics of the times.
Since bursting onto the scene in 1969 with the blockbuster album "First Take" (produced by the legendary Joel Dorn), she's followed her fiercely uncompromising lyrical and musical muses earning her a place alongside pioneering artists such as Aretha Franklin, Elton John, and Nina Simone. A multiple Grammy winner, she is the only artist along with U2 to win "Record of the Year" in consecutive years (for "The First Time, Ever I Saw Your Face" and "Killing Me Softly"). Although she's taken some time between recordings, she's never stopped performing having constantly toured worldwide. Flack, a national treasure gives her time freely to a host of charitable and humanitarian causes–among them, the ASPCA (spokesperson of the year for 2011) and the Roberta Flack School of Music in Bronx, NY (which she founded in 2006).
Says Yoko Ono: "With this collection, Roberta is adding a woman's voice of fun and joy and, again, making people realize how universal these songs are."
Track Listing:
1) In My Life
2) Hey Jude
3) We Can Work it Out
4) Let It Be
5) Oh Darling
6) I should Have Known Better
7) The Long & Winding Road
8) Come Together
9) Isn't It A Pity
10) If I Fell
11) And I Love Her
12) Here, There, and Everywhere
For more information visit:
To Pre-order the Full Album, Let It Be Roberta