TOMAS DONCKER'S THE POWER OF THE TRINITY: FROM BROOKLYN TO ETHIOPIA
SummerStage Presents the World Premiere Theatrical Performance Celebrating Story & Message of Haile Selassie
Tomás Doncker, the Brooklyn-based musician who is known for his fusion of world beats and American R&B into "global soul," will have his album The Power of the Trinity transformed, for the first time, into a full blown theatrical performance at this year's SummerStage.  Performances will be held in Central Park on July 31; and in Marcus Garvey Park in Harlem on August 3-5.
Tomas Doncker Band/Power of the Trinity Concert Schedule:
Rumsey Playfield | Central Park: New York, NY | July 31st
Marcus Garvey Park | Harlem: New York, NY | August 3rd, 4th and 5th
(all performances begin at 8 PM)
About The Power of the Trinity theatrical performance:
The Power of the Trinity tells the story of Ethiopian King Haile Selassie (whose name in the ancient Ge'ez language literally means "power of the trinity"), one of the first globally conscious African leaders of the 20th century.  It's based on a play of the same name, written by the late New York playwright Roland Wolf. Award-winning director Alfred Preisser has developed an aggressive modernist interpretation for this production, which will feature live dance, edited dialogue, and full staging that conveys the strength of Selassie and the people of Ethiopia.
"I was inspired both by the music of Ethiopia and by the message of Haile Selassie, who stood up to the Italian invasion of his country before World War II and who predicted more of the same for Europe.  His message is a very simple but powerful one – do the right thing, stand up for what you know is right, no matter the odds," said Doncker.
The Power of the Trinity album, originally released at the end of 2011 and set to be reissued in a deluxe version on July 17th, includes the prolific bassist and producer Bill Laswell, Senegalese percussionist Aiyb Dieng, saxophonist Peter Apfelbaum, Sidney Mills of the legendary reggae band Steel Pulse, Mahmoud Ahmed, Brooklyn rocker Doctor Israel, poet Yusef Komunyakaa, and various other jazz, funk and rock musicians. It's met with wide critical acclaim.
Purchase The Power of the Trinity
: iTunes |
Amazon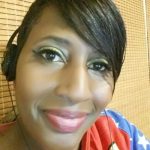 I have questions. Artists have answers.