"Umbombela" is the first single from the Soweto Gospel Choir's new album, Freedom, which is set for release this fall on Shanachie Entertainment. "Umbombela," which means "train song", is a composition that speaks of the travails experienced by black South Africans during the apartheid era, when migrant workers were forced to travel long distances away from their families in order to meet the harsh economic and political demands made by the government.
On September 14, 2018 Soweto Gospel Choir will release Freedom, a riveting collection of freedom songs from South Africa and beyond, marking the centennial of Nelson Mandela's birth. The depth of the scope of the music on Freedom speaks to the Choir's extraordinary range and ability to take anything and make it uniquely its own while delivering it in the exhilarating and joyous fashion they have come to be celebrated for. The Soweto Gospel Choir sings in six of South Africa's eleven official languages on Freedom but mostly in Zulu or Sotho, as well as English.
It is fitting that this new recording falls on Nelson Mandela's centennial. Soweto Gospel Choir Music Director Diniloxolo Ndlakuse shares, "The significance of Nelson Mandela's 100th commemoration to South Africans is, firstly and foremost a reminder of the role played by Nelson Mandela in moving South Africa from a position of being an undemocratic, oppressive society to one of a peaceful co-existence for all racial groups. Mandela represents love, peace, forgiveness and strength to the choir. He is a symbol of inspiration to the Choir."
About the Soweto Gospel Choir
Since the Soweto Gospel Choir emerged on the global music scene in 2002, it has received the kind of accolades most groups only dream of. The acclaimed South African World Music sensations has earned two Grammy Awards, scored two #1 Billboard World Music Chart albums and has earned the distinction as the only South African music act to ever perform at the Oscars. Not many artists can count as their supporters the likes of the late Nelson Mandela, Archbishop Desmond Tutu (the official patron of the Choir) and the current President of the Republic of South Africa Cyril Ramaphosa.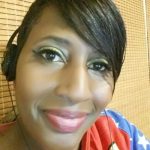 I have questions. Artists have answers.