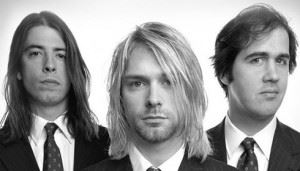 The monster single from their second album, Nevermind (DGC/1991). Written by band members, Kurt Cobain, Dave Grohl & Krist Novoselic the single launched Nirvana into the mainstream and led to a #1 album worldwide.
The album went on to attain the coveted R.I.A.A. Diamond status for sales of over 10 million units. Perhaps not your mama's idea of GFM, but still a great song and video.
What do you think? Do you want to see more like this? Hit us up and let us know.
R.I.P. Kurt Cobain

Nirvana – Smells Like Teen Spirit