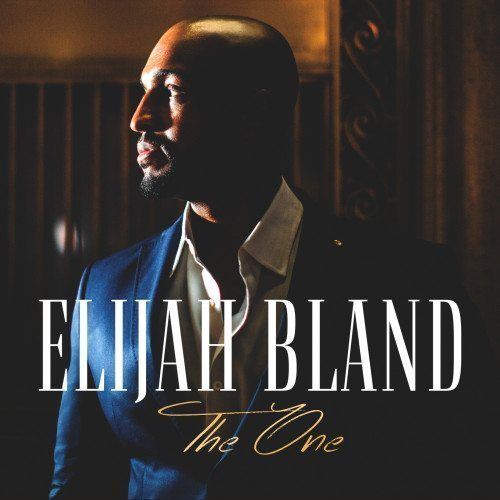 #GrownFolks yes I'm calling you by your full and formal name today to get your attention. Amid all the tension and turmoil it's nice to be reminded that when it's all said and done love between you and that special one is what really and truly rules the day.
Elijah Bland has written and produced this beautiful ode to the above stated sentiment and if you believe in love and have or have yet to find that "one" this song and its strikingly beautiful visual(directed by Elijah) will serve as a reminder in those moments of contemplation of what is or what is to be… press play below and make sure to share this great music with your closest two thousand friends.
P.S. "The One" is just in time for Wedding Season…
Written, Produced & Arranged by Elijah Bland.
Vocal Production & Additional Arrangements by Gordon Chambers.
Shawn Samuel (Bass); Walt "Wizard" Williams IV (Guitar); All other instruments by Elijah Bland.
Background Vocals by Elijah Bland, Alyson Sutherland and Esnavi.
iTunes: http://itunes.apple.com/album/id1090732512?ls=1&app=itunes
Apple Music: http://itunes.apple.com/album/id1090732512
Amazon: https://www.amazon.com/gp/product/B01CKU2BP4?ie=UTF8&keywords=elijah%20bland%20the%20one&qid=1458650693&ref_=sr_1_1&sr=8-1
Google Play: https://play.google.com/store/music/album/Elijah_Bland_The_One?id=Bzjf7prdwgyvyat3omfphn4k3ka
SoundCloud: https://soundcloud.com/elijahbland/the-one/s-ibOac

Ivan Orr is a multi-instrumentalist, composer, performer, and writer. A native of Charlottesville, Virginia Ivan was involved with the forming and nascent days of The Music Resource Center as its first Program Director. A graduate of Virginia Commonwealth University's Department of Music, Ivan currently resides in Richmond, VA where he maintains an active performance and production schedule while serving as the Music Editor for Grown Folks Music, a position he has held since 2010.