Check out some of the new music released this week.
Sparkle: Original Motion Picture Soundtrack
Leela James: Loving You More In The Spirit Of Etta James
Lenny Williams: Still In The Game
Karyn White: Carpe Diem
Joss Stone: The Soul Sessions Vol. 2
J. Moss: V4… The Other Side
Allen Stone: Allen Stone (Physical Re-Release)
Various Artists: Smooth Jazz Tribute To Jaheim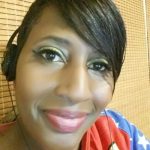 I have questions. Artists have answers.