Check out the song and video "Void Of A Legend" by Antoniette Costa featuring cellist/beatboxer Kevin "K.O." Olusola, who was recently seen performing with the group Pentatonix on the NBC show, The Sing Off.  Ms. Costa has worked in recent years on projects with The Roots and is currently pursuing her graduate studies at Columbia University. Learn more about Antoniette Costa here.
"Void Of A Legend"  falls fresh on the ears as hip-hop meets classical and musicianship.
Download "Void Of A Legend" on iTunes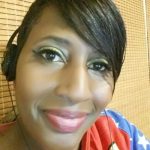 I have questions. Artists have answers.