Grown Folks Music caught up Mr. Dalvin of Jodeci and he chopped it up with us about the group's new album, gaining new fans as a result of embracing social media, and whether or not Jodeci got its due back in the day. Read and enjoy.
GFM: I heard you say that this isn't technically a reunion because you never broke up. Why was 2015 the right time for the brotherhood called Jodeci to put an album out?
Mr. Dalvin: I think the radio is kinda starving for what we left. Collectively as us and as four individuals. Music is like a revolving door. It was just time for great music… big harmonies and a soulful sound and love making music just to come back. Being that it's been great music over the last two decades that we took the hiatus, it was just time for the sound of where we left off. It never really got older still. We felt it was time for a new generation… multiple times… to hear it.
GFM: Were there any concerns about what the response would be?
Mr. Dalvin: The concern was more (from) record executives that really don't know what real R&B music is who came along the lines of new-age R&B. (They) felt like it (the music) would be a little antiquated or old, but music always stands. Music doesn't have a shelf life. It doesn't have an expiration date. People know good music and enjoy good music that gives you a certain type of feeling. (Music that) puts you in the mood to dance… puts you in the mood to make love… makes you happy… makes you sad (and) tugs on your emotions. That's what real R&B does. That's what real soul music does. It touches your soul in different kinds of ways. Jodeci was responsible for a lot of that in the early 90s and throughout.
GFM: After you decided that you were going to put an album out did you just pull songs from the vault, or did you start with a blank canvas?
Mr. Dalvin: Every canvas is pretty much blank until you hear the finished product. Even though it may be ideas that you come across, or old ideas that you start back up, or things that you think about. But, it's never a finished canvas until you actually put the product out to the public. Ideas could come today or tomorrow. We could've started a verse maybe ten years ago and finished the song ten years later. Every thing is pretty much new until it's a finished product.
GFM: Had Jodeci ever done any guest appearances before? How did B.o.B. get involved?
Mr. Dalvin: The song "Nobody Wins" is not really written about domestic violence, but the content of it touches on domestic violence. We had a couple of people who made a couple of versus, but the marriage didn't quite happen. It wasn't the quality of the verse that we were looking for. B.o.B. came… which we'd never worked with B.o.B…. he came and he just said the perfect thing that matched the idea and the concept for the song that we had. Devante wrote the song without a feature in mind, but when he (B.o.B.) came along he touched on it and made it really special.
GFM: Jodeci has embraced social media, and you guys are using it as tool to promote the project. What has surprised you the most about the social media experience since you've started to use it as a tool?
Mr. Dalvin: In the '90s when Jodeci came out there was no such thing as Facebook, Twitter or Instagram… (there was) no social media. In order to touch your fan base you had to do the ground work. You had to travel from state to state to state doing promotional tours (to) reach the fans and rely on radio stations and rely on any kind of avenue that you could to actually reach your fans. Now, you know you can hit a button and reach millions of people. Social media could be detrimental too. It could hurt or it could help. Now you have to almost reinvent yourself into a business model to what social media is, because it's totally different for artists of our era or artists from back in the day. You have to really conform to what the new music business is and what the new tool is to reach your fans, which is a lot easier, but sometimes it can be dangerous as well.
GFM: What has been the upside of it… you feel… for you and the group?
Mr. Dalvin: The upside as far as Jodeci coming back is a lot of new fans don't know who Jodeci is. They know the brand as far as the name. They don't know the individual members… the four members in the group… but they know the brand. As Jodeci rolls out really heavily on social media, a lot of our new fans get to experience what we are today, what we were yesterday and (they) get to go back and enjoy the tree and the roots that we put down as far as R&B music. It makes it a lot more special to them learning the history of what Jodeci really is, because everybody thinks "Every Moment" is our first single. They like the single, (but) when they go back and hear (the music) they're like, 'Wow, that sounds like the stuff they did in the '90s or the late '90s.' I think it makes it really special.
GFM: We have a couple of fan questions.The first is from Michele. Michele is responsible for what we call on our Facebook page #JodeciFridays, because she used to request Jodeci every week on Fridays. This has been going on for a couple of years now. So now we automatically post one or two songs on #JodeciFridays. Shout out to Michele. Michele's question is, "Why wasn't there a video made for "U&I" back in the day?"
Mr. Dalvin: Hi Michele, by the way. "U&I" was never released as a single. It was just one of the songs that fit on the album and it was never a single. Back in the day you had a budget for every single you released and the record company would agree with you what the next single was. (Concerning) "U&I", by that time they figured (we) had two or three singles off the album and the album was pretty much at its peak as far as sales. They didn't want to keep dumping money into an album that they felt had reached its potential peak of sales, so they're off to either the next project or they dump money into other avenues to exploit the artist at the time.
GFM: Another fan, named Ladybird, has a question. She rides really hard for you guys. She says, "Do you ever feel as though Jodeci has been unsung or underappreciated and should have received more awards?"
Mr. Dalvin: That's a good question. Well I could say that being biased (and) that I am a part of Jodeci. Back in the day the Grammys didn't accept soul music, so they overlooked Jodeci in a lot of things. We were never invited to the Grammys. I think we opened the door for a lot or artists that came, because they couldn't deny that the foundation that we laid as far as artists. Even going back before us– the Temptations and The Four tops and so on before Jodeci. The way we portrayed (R&B) music… you listened to it different and you looked at it different. We came through with jeans on, the boots and the hats and we weren't considered R&B music. We were considered bad boys of R&B. It was kinda like, 'Okay, we're just a dangerous group.' That's like inviting NWA to the Grammys. You never would do it, because they were scared of NWA. We were unpredictable. I felt like we got shunned from a lot of things because they didn't know what to expect from Jodeci due to the reputation of us being the bad boys of R&B, which made it special because it made us more interesting as a group. We never tried to conform or crossover. We let pop music crossover to us. We never set out to be a pop group. Having said that I think nowadays, due to social media, it's a demand for what the original sound of this hard-core R&B comes from… and it's Jodeci.
GFM: The past is the hits. The present is the new project. What do you hope for the future? What's the future of Jodeci?

Mr Dalvin: I can see a feature film. I can see books. I can see a lot of artists still coming from under us as far as producers. My brother had Timbaland, Missy Elliott and Ginuwine. Static Major wrote for most of Aaliyah's stuff. I can see us producing more artists, more records, a lot of touring, a lot of dates and being seen around the world and around the country again.
Jodeci's new album The Past, The Present, The Future is available NOW. Get it at iTunes.
Connect with Jodeci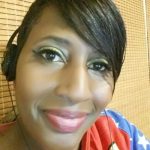 I ask questions of your some of your favorite artists.