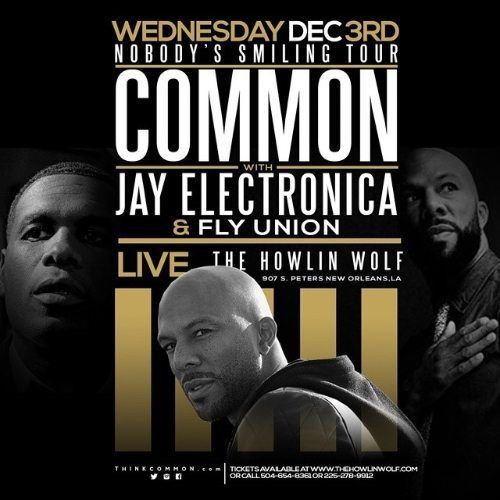 Jay Electronica performs Wednesday, December 3 at the Howlin' Wolf.
Crescent City native and hip-hop enigma Jay Electronica performs first concert in his hometown in nearly five years this Wednesday, December 3 at the Howlin' Wolf (907 S. Peters St) with Chicago hip-hop veteran Common as part of their "Nobody's Smiling" tour. Doors are at 9 p.m. and tickets are $30 advance, more at the door.
During a recent interview with Complex, Common spoke highly of Jay Electronica and explained his decision to bring the New Orleans rapper along on the road: "I have a ultimate respect for Jay Electronica," he said when asked about why he brought him on tour. "I think he's one of the dopest emcees. I can go back and listen to his raps he did in 2010 and be inspired. He's timeless already. His emceeing abilities is high level. It feeds me the way it always fed me. Hip hop provides so many things for me."
Common enlisted Jay Electronica for the remix of "Kingdom" on his tenth album. They performed the track, which originally featured just Vince Staples, at this year's BET Hip-Hop Awards. At the end of their performance, the rappers paid tribute to Mike Brown, the 18-year-old who was shot and killed by Ferguson police officer, Darren Wilson, back in August. Brown's parents took the stage and raised both hands, a symbol that has become prominent during the protests over the arrest of Wilson.
Third Ward youth and St. Augustine High School graduate Timothy Thedford is not necessarily someone that most New Orleanians, let alone most hip-hop fans, are familiar with. But Jay Electronica on the other hand, well, there's someone with whom many are salty. Hip-hop fans and progressive music buffs the world over have been waiting — many not so patiently — for the release of his first "official" album since his signing to Jay-Z's Roc Nation in late 2010.
Electronica exploded onto the viral internet scene in 2007 with the beginnings of what would be a string of free music releases of tracks he both produced and rapped on via his MySpace page. His mode of simply pushing his music out into the matrix ethers for anyone curious enough to listen rapidly gained him an underground cult following, making his first proper live appearance back in New Orleans in 2009 after traveling as a music nomad since the late 1990s.
After just one year of headlining his own concerts across the continent, Jay Electronica found himself courted by hip-hop dons and record label chiefs like Puff Daddy and Jay-Z. And almost exactly four years ago this week, Jay-Z formally announced the newest artist to join his Roc Nation dynasty.
Though he often visits family and friends at home in New Orleans, Electronica has spent the past several years in London, New York and abroad working on what will be his major label debut. Parts of the album have been recorded in London, Detroit, South Africa and where ever else Electronica may have been moved to lay down tape in his signature nomadic style. Alas, this month will mark four years since his announcement to release a full length project via Roc Nation.
Only a couple snippets of tracks from the forthcoming and highly anticipated LP have been released online via SoundCloud thus far, only building fans' frustration for the wait. But as Electronica has gone on record to preach, "real music has no 'sell-by' date."
Perhaps this Wednesday's concert will quench a good bit of his hometown fans' thirst though, as it will be hist first proper concert in New Orleans since he last performed at the Howlin' Wolf with intermittent NOLA resident and fellow hip-hop artist Mos Def in the spring of 2010. View photos from that show here.
Though he has made a few cameo appearances at special events since 2010, the December 3 concert will be the first time in nearly five years that local fans will have the opportunity to experience Electronica's growth as a performer, and possibly hear some new music.
CONCERT DETAILS:
Wednesday, December 3
Doors 9 p.m. | Showtime 10 p.m.
Common and Jay Electronica plus Fly Union
Hosted by Slab1
The Howlin' Wolf
907 S. Peters St.
504-529-5844
www.thehowlinwolf.com
Tickets: $30 Advance | $35+ Door
Online via TicketWeb here.
Ages 18+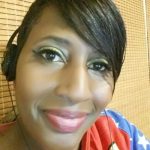 I ask questions of your some of your favorite artists.