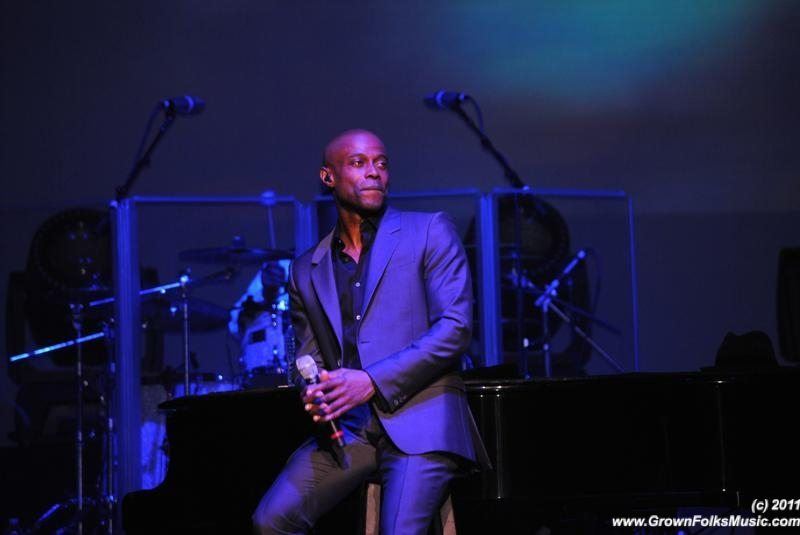 For the past few years, Detroit has been plagued by an unemployment rate of nearly 50%, a crumbling education system and chronic homelessness. As a "call to service" R&B recording artist, Kem has teamed up with Mack & Third for a day-long free concert & food drive to benefit the homeless. Special musical guests to this worthy cause will be Morris  Day & The Time.
Per the official press release:
DETROIT, MI – Detroit's own GRAMMY-nominated Motown Recording Artist, KEM, is pleased to announce that people who donate five dollars ($5) or more, in support of Mack & Third recipient organizations to assist Detroit's homeless community, will be eligible to win the grand prize of a free two (2)-year lease on a Chevy vehicle, at the Mack & Third event on August 28. Other prizes will be awarded throughout the day, including KEM merchandise, gas cards and gift cards.
"KEM Live @ Mack & Third" is a day-long free concert & food drive to benefit the homeless, which will take place Sunday, August 28, 2011 at Detroit's Cass Park. All proceeds and donations will be contributed to this year's ten (10) recipient organizations, including: Detroit Rescue Mission Ministries (DRMM); Covenant House Michigan; Harbor Light; L.I.F.T. Women's Resource Center; The Mariner's Inn; Neighborhood Service Organization (NSO); Transformation Detroit; The Salvation Army; Sobriety House; and YWCA-Interim House.
Donations to Mack & Third can be made via PayPal online (www.mackandthird.org); by mail (Mack & Third; P.O. Box 441245; Detroit, MI; 48244); or in person throughout the day of the event until 5:30pm. All online & mailed donations must be received by Friday, August 26 to be eligible for all prize drawings. All prize winners must be present at the event. Complete rules and regulations available at www.mackandthird.org.
KEM is also thrilled to announce that several additional sponsorship partners have come on board for his second "KEM Live @ Mack & Third: A Call to Service" event, including: 105.9 kiss-fm (Radio One); the Jewish Community Relations Council of Metropolitan Detroit; Kroger; Michigan Chronicle; Michigan Frontpage; Real Times Media; Sam's Club; Tim Horton's; TV2 FOX Detroit; TV20 Detroit; and Voice Over Productions.
Current sponsorship partners include: Forgotten Harvest; DTE Energy; Greektown Casino; General Motors; Bank of America; Peoplemovers.com; The City of Detroit; the Department of Health & Wellness Promotion; Comerica Bank; the Detroit Pistons; Eastland Center; Endangered Creations; Lowe's; Marathon Petroleum; Meijer; Michigan NFLPA Retired Players; Northland Center; Project Producers, LLC; Rodgers Chevrolet; Stonewall Lawn Care; TV Lounge; WGPR; WJLB; and WMXD. Additional sponsor partnerships are available.
In 2009, KEM, who still makes Detroit his home, hosted his first "Mack & Third" event (which was named for the area where many of Detroit's homeless citizens reside), served more than 500 of Detroit's homeless citizens a meal, collected nearly 40,000 canned goods and 20,000 people enjoyed the free event. It was KEM's first large-scale effort to give back to Detroit's homeless community and its services, which supported him throughout his journey from homelessness & addiction to sobriety & success.
"Mack & Third is about giving back," said KEM. "I've been fortunate to overcome many obstacles including being addicted and homeless. If it weren't for organizations like the Detroit Rescue Mission and NSO, I wouldn't be where I am today."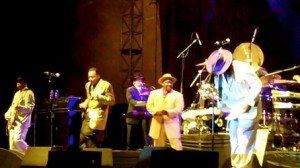 "It was nothing short of miraculous, what happened that day (at the 2009 event)," said Barbara Willis, COO of DRMM. "We can provide services, but something happened that day, that brought dignity to the (homeless) people. THEY had the VIP passes. Thank you, KEM, for giving dignity and self-worth to the people we work with."
"There is nothing greater than providing an elevated hope quotient," said Tiffany Douglas, Bank of America Marketing Manager. "Thank you for inspiring us to act."
The 2011 event will feature "A Message & A Meal" from KEM specifically for the homeless, several vendors with food & merchandise, free health screenings and five hours of live entertainment that will include Special Musical Guest, Morris Day & The Time, and will culminate in a performance by Grammy-nominated artist KEM.
The purposes of KEM Live @ Mack & Third: A Call to Service are: to gather food and raise funds for the area's homeless shelters and food banks; to provide a free getaway for Detroiters from the stresses of their current situations; to serve a free meal to the homeless and others in need; and to encourage people to volunteer and give. By sharing his gift of music, KEM hopes to bring attention to the plight of the homeless and motivate the community to get involved with giving and volunteerism.
KEM Live @ Mack & Third: A Call to Service is produced by Project Producers, LLC. For additional sponsorship, donation, volunteer and vendor information, visit www.mackandthird.org.
Motown Recording Artist KEM recently headlined his sold-out national 'Intimacy Tour' with Special Guests Musiq Soulchild & Ledisi. His latest CD, Intimacy, has garnered national acclaim, including two Grammy award nominations, a Soul Train award nomination and a BET Centric Award nomination. Additional information, including show dates and recent news is available at www.MusicByKEM.com.
Hope West is a music enthusiast and music photographer who has captured artists like B.B. King, Janet Jackson, Teddy Riley and many others.  A life long lover of music, Hope is a graduate of Full Sail University where she studied music engineering. She's also a proud "Florida Girl" born and raised in Ft. Lauderdale, Fl. and currently resides in Atlanta, GA as a "Georgia Peach". Hope is known for her creativity, sense of humor and quirky perfectionism. Artist(s) that make her freak out as a music fan: Sheila E., Jimmy Jam & Terry Lewis, Quincy Jones.