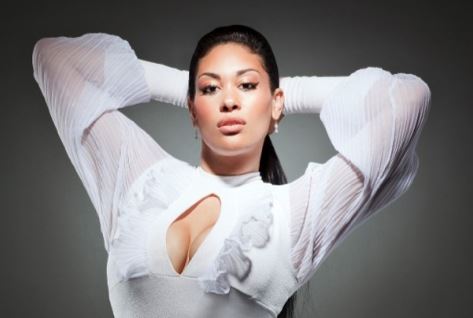 I know it's been a long time but I had to hustle for a minute to get these exclusives for you. I've been hitting the pavement like a golf club to Tiger's SUV but I'm back bringing you some great highlights from the 1st Hit Listening Lounge. Along with our partners, the Music Addikts and Harmony In Life, we had the pleasure of doing a great "meet & greet" with Ms. Keke Wyatt. The party was a great turn out and she gave us a little taste of what to expect in the future. To get the new album "Who Knew", you can go to Amazon.com, iTunes, Best Buy, Target, and FYE. To check out her upcoming events, you can check her out on her Facebook fan page.
Much love to Keke – her spirit was as beautiful as her voice and make sure to get her album.

Hope is a music enthusiast and continual student of photography. Also known to rock out a quiet church or elevator with her current ringtone, Tom & Jerry's Uncle Paco, "Crambone".