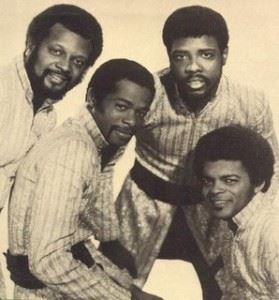 Happy Mother's day to all the mothers around the world. Make sure you hug her and tell her that you love her, you only get one!
This can be an especially difficult day for those who have lost their mothers. I hope you're able to enjoy and celebrate the great things that your mother instilled in you and reflect upon the good times you shared together.
Enjoy this TSOP (Love Train: The Sound of Philadelphia – Live in Concert
)
classic from The Intruders, and more after the jump.
"I'll always love my mama
She's my favorite girl
I'll always love my mama
She brought me in this world

Sometimes I feel so bad
When I think of all the things I used to do
How mama used to clean somebody else's house
Just to buy me a new pair of shoes

I never understood how mama
Made it through the week
When she never ever got
A good night's sleep"


"(Talking 'bout mama)
Oh, she's one of a kind
(Talking 'bout mama)
You got yours, and I got mine
(Talking 'bout mama)
Ah, Hey mama
Hey mama
My heart belongs to you
Oh, yeah"

Kanye West "Hey Mama" Live Grammy 2008 Performance
Cheryl "Pepsi" Riley – Thanks for my child