Grown Folks Music caught up with Tank and we chopped it up about his current album, Stronger, his budding acting career (he stars in the TV One holiday movie Second Chance Christmas. The movie re-airs on Thursday, December 25, 2014 at 12:00 a.m.), his sometimes passionate exchanges on social media and whether or not TGT was a success. Watch the video and enjoy.
Get Stronger at iTunes
Connect with Tank:
on Instagram
on Facebook
on Twitter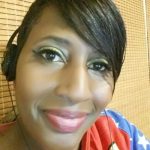 I have questions. Artists have answers.