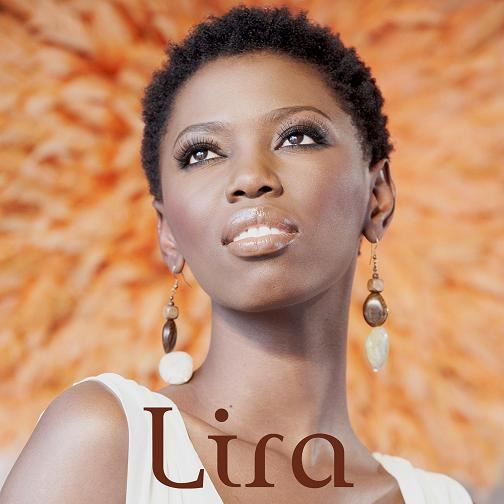 GFM recently chatted with South African singing sensation LIRA. LIRA is currently preparing for her first full length US debut Feel Good which is slated to be released this year.
GFM: The musical heading Afro-Soul is incredibly intriguing, could you tell us more about the concept and how you arrived at it as the label for your music?
LIRA: My music is influenced by American Soul music like Nina Simone and Aretha Franklin. However it is also influenced by some jazz and latin based grooves and the Afro element is in the use of African languages. This results in sultry, celebratory, inspirational and music which is good the soul.
GFM: Here in the United States artists who are identified as Soul artists often face the challenge of not being able to secure the same amount of visibility, media airtime etc., as artists whose output are identified closely with the Dance/Pop and Hip Hop worlds. Are there any parallels to this challenge in South Africa?
LIRA: It is has been very similar here in South Africa. Earlier in my career I was discouraged from pursuing this direction. However I have managed to grow my music and brand to the level of being one of the most successful and visible female artists in South Africa. There was an emergence of incredible female Afro Soul acts in the last 10 years that have really dominated the market. We have just as much market share if not a little more that our Dance and pop counterparts.
GFM: What should audiences here in the United States expect to hear in a LIRA production?
LIRA: The music has favours of what Americans are familiar with, Good old feel good music that young and old will enjoy. I sing songs of Love of self, life, a loved one. I also have positive outlooks of life experiences. I use a lot of piano, rhodes and guitars in all my compositions and of course I love to express in my native tounges, which I think still sound beautiful to a foreign ear.

GFM: If you could describe the sound of LIRA using anything from nature what would you use and why?
LIRA: A beautiful spring day… The feeling of newness and rebirth, the burst of colour and the smell of freshness…
GFM: Tell us a little bit about your creative process: Are you impromptu? Or do you thrive off of structure?
LIRA: My songs come to me rather randomly. I'm most creative after a performance, to a point that I cannot sleep sometimes until i've put the idea down. Whenever I go out dancing I often get inspired. I've also written some of my most beautiful compositions doing things like shopping or shooting a scene in a movie or even getting my nails done.

GFM: You are making your full-length album debut in the U.S. this year, if we could pretend for a moment that it is the end of 2012 what are some things that you would have accomplished half a year or so after the debut?
LIRA: Successful sales records in a new territory would be quite an achievement. Also appearing on some significant shows would be awesome. I'd love to be on the Letterman show for example.
GFM: Finally, if we don't know anything else about LIRA we should know that _________?
LIRA: Coming from a place that taught her fear and that things were impossible… she has sung her way to a life filled with possibility and has made a sport out of facing her fears. All this while having fun!

Ivan Orr is a multi-instrumentalist, composer, performer, and writer. A native of Charlottesville, Virginia Ivan was involved with the forming and nascent days of The Music Resource Center as its first Program Director. A graduate of Virginia Commonwealth University's Department of Music, Ivan currently resides in Richmond, VA where he maintains an active performance and production schedule while serving as the Music Editor for Grown Folks Music, a position he has held since 2010.