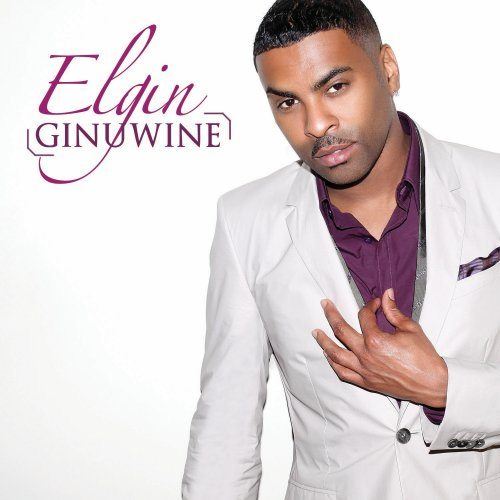 I recently got to chat with Ginuwine about his upcoming album Elgin slated to hit stores February 15, 2011. He had some good insight on the record business today as well as how he feels about the state of R&B music today. Ginuwine is back and is ready to give his fans what they have grown to expect from him in which he surely won't disappoint.
What can we expect from the new album?
This new cd is pretty much the same. I really don't like to change it up a lot. I'm staying consistent with my female fan base and the ballads. It's pretty much straight ballads, that's been my strength. I have one song that's called "Batteries" that's probably going to be a club hit. There's some production on there by St. Nick and Bryan Michael Cox along with myself. St. Nick is the one that did the new single "What Could Have Been" and there is a song on there by Diane Warren called "Break". It's the number 7 cd and we're just looking forward to awesome things that are about to happen. A lot of people love real R&B and real music so I'm happy to give it to them.
What are some of your favorite songs that you recorded for this album?
My favorite is called "Drink of Choice" then you have "Heaven" and "Break". Going into a cd I don't do any songs unless I truly like them. You do like some songs better than others but for the most part I like all of them but those are my favorite. My top one is "Drink of Choice" by Bryan Michael Cox.
The promotional video featuring the song "Break" is really touching. Where did the inspiration for that particular song come from?
That was a song that I was hoping to get. I didn't write it or anything, it was just a song that I heard by Diane Warren. I worked with her on the second cd called 100%. She did this song called "Superhuman" and when I heard that I was like yeah I want to do that and give it a try and she allowed me to do it and it turned out great in my opinion and so I was like let's keep that and move forward with it. It's one of those songs that need to be promoted and heard. It's a different world now. You can't just put out one single and hope for the best. You've got to do a whole lot of things in regards to coming out. That's what we want to do now. We want to put out multiple impressions as much as we can and keep people interested and let people know that I'm still doing my thing.
How does this new album represent who you are right now in your life?
In every instance and every sense of the word it represents me on this album. I don't do songs that I don't feel comfortable doing for me as a man and me as Ginuwine and me in my personal life also. So that is what I think is good about evolving. You can test things out, work around things, or ask yourself what do you think and see what works. With me being in the business as long as I have been I know a lot of things not to do and one thing that I don't want to do are songs that I'm not sure of or that I can't sell or whatever. It's got to be something that I want to do or I like.
What do you think about the state of R&B music right now and how do you feel your music fits?

The state of R&B music right now, I don't know, I don't like to hate, and at the same time when we were young our parents said the same thing about ours. I feel like there are certain things that I'm going to join in on and some successes I hear I really don't understand it. I guess It's with me getting a little wiser and a little older that a lot of stuff on the radio right now I don't get it. It works and it's selling. I continue to go along on what I've been doing and I always try and continue to build on to the brand.

Is there anything else that you are pursuing besides music at the moment?
No not really. I'm trying to work with movies and trying to do a little acting. But the first thing is music which is what got me here so I'm focusing on that and whatever else comes out of it whether it be acting or reality shows or whatever I'll take that as it comes. But for right now we're going to continue to move forward with this cd and single and try to promote that and bring as much success out of that as we can. Nothing really comes before that and it's because of the success of music that I'm able to do a lot of other things and venture out. So right now I'm just focused on this.