Avery*Sunshine's girlfriend-next-door personality and down-to-earth demeanor is just as refreshing as her musicianship. She talked with Grown Folks Music about how her recent marriage to her long-time creative partner, Dana "Big Dane" Johnson, is the biggest inspiration for her new album, Twenty Sixty Four and she talked about performing for music legends Aretha Franklin and Smokey Robinson. Read below and enjoy.
GFM: You have a new album coming. But, before we talk about that we've gotta talk about some super exciting things that have happened since the last album. You performed for the Queen of Soul [Aretha Franklin] at her birthday party?
AS: Twice.
GFM: Twice?!
AS: Yes, Honey. She sent a personal email to either my booking agent or my manager. She said, "Look, I want Avery to come perform for my birthday party." So, I did. She invited me back again the same year for her Christmas party in Detroit.
GFM: Wow. I'm from Detroit, so that's special.
AS: We love Detroit. We especially love Chene Park and it's right on the water. Oh my God.
GFM: Before you agreed to say 'yes', did you do a silent scream into the pillow [laughs]?
AS: Honey, it wasn't a silent a scream… all of Atlanta heard it. First of all, I was like, 'So wait a minute. She wants what now? She wants me to come? Are you sure it's Aretha? It wasn't Daretha Jackson or something like that– not Aretha Franklin?' You know we've been told that she's very, very particular about what she likes. So, for me watching her growing up she was everything to me. [To see] her sit down and play the piano and sing… she wasn't just doing that… she was writing her music too. Any cover that she did she ripped it so bad and blew it up. Everything she touches happens turns to gold… everything… literally. To meet her and have the opportunity not to just perform for her because she was at an event, [but to be] invited by her is huge.
GFM: It doesn't stop there. You got to perform for another Detroit legend– Mr. Smokey Robinson. How did that come about? How were you invited to perform at his Hall of Fame tribute?
AS: A friend of mine and my husband Mr. Adam Blackstone, who is Justin Timberlake's music director along with so many other people– he's amazing– he called us. He said, 'Look. I'm in charge of doing a Smokey Robinson tribute. I think you guys need to come and you need to do this.' [We said] 'Of course will do it!' [It was] me, Eric Roberson, Bilal, Robert Glasper and Michelle Williams. I did two tunes. I think I did "Cruisin'" and I can't remember the other one, but I literally felt like I was floating. To walk out on the stage and look out into the audience and you see all the people, but somehow everybody pales when you look over to right and there's a box seat and Smokey Robinson is sitting next to Berry Gordy… watching you perform some of his songs.
GFM: It's a huge honor. It's a huge responsibility. It's just huge. Period.
AS: Yes. So much so that the night before me, my husband, Eric Roberson, Eric's Family, and Michelle Williams went on a tour of the Rock and Roll Hall of Fame. We were in back looking at some of Michael Jackson's clothes from when he was with the Jackson 5, some of Sam Cooke's things [and] a lot of the memorabilia that they have there. I was watching Eric Roberson's parents in there with Eric having this moment. I called my mom and I said, 'Look, I'm about to put you on the next thing smokin' you can get here for this show. I want you to experience this moment with me, 'cause this is one of the biggest moments of my career.' Because Smokey Robinson was and is so a prolific writer it means so much. Listen, to sing his music and he's not there is an honor, but to sing it specifically for him… I needed my mother there for that. I flew my daughter in as well, so they were able to share that experience with me. It was amazing.
One of the things that was amazing… I call it a "knighting"… I felt like I had been knighted. It was when I met Berry Gordy backstage. We actually have a picture that Eric Roberson took and sent to me of Berry Gordy holding my hand in his hands and looking at me. I don't even remember if he said any words. But, it was what he did not say and the way he looked at me that let me know, 'You're doing the right thing. Just keep going.' You're talking about huge… [it was] magnanimous… gargantuan… any huge superlative you can think of… it was that.
GFM: You mentioned your husband so last, but not least that's another thing [that's happened]. I's married now!
AS: I's married! I's married! His proposal was so funny. It wasn't a proposal. I guess you can propose to somebody what you're gonna do right? So he proposed to me, 'We're gonna get married.' We said we would never, ever, ever marry, because we were both divorced. I said, 'I'll never get married again.' He said, 'Me either. We are good.' I said, We need to slap five on that.' He said, 'That's right! We ain't doin' it!'
Then January 2016 he called me on the phone and said, 'Listen, we're gonna get married in 2016.' I said, 'Say What?!" So, all of the trash I talked had gone out of the window. Of course I was super, duper, duper, duper excited. My prayer to God was, 'God, if you would just give me 'til 2064 I'll be so grateful and so honored and so blessed. Give me 'til 2064 with this amazing man. I'll be 89. He'll be 91. I'll say my prayers every night. I'll do what I'm supposed to do. I won't talk about anybody ever again. I'll be good. I'm gonna work out everyday. I'm going to do everything I'm supposed to do, alright? Just give me that.'
GFM: That's a great segue to the new album, Twenty Sixty Four. The title track– as you just mentioned– is the story in song form about your relationship with your husband. You say what you just said to me about asking God to give you until 2016. In the song you talk about letting go of the steering wheel and in the past you've talked about letting your creative process just unfold and take shape naturally as well. But, how hard was that to do as it pertains to the relationship?
AS: Hard. Girl, I'm still working on that [laughs]and he's so amazing. My sweet husband… he has to walk me through it. When I tell you God sent exactly what I needed… my husband doesn't raise his voice. My husband is so sweet and kind and tender. I get that gentle nudge when I'm going too far to the left so I'm always working on it. It was definitely hard. Coming out of my previous marriage I was like, 'I'm not doing this. I can do bad by myself. I'm an independent woman. I went to Spelman College. I don't need no man and blah, blah, blah.' Having to unlearn all of that stuff and reprogram myself– that stuff is hard– especially when you have children. You don't want to not make a move and something fall apart because of what you feel like you could've done and should've done.
But, in being in a relationship with someone you just can't do everything. You can't. I went and got the top of my ear pierced– the cartilage part– and I didn't tell him about it. When I got home he was so sweet. He said, 'Well you didn't mention to me that you even wanted to do that.' I said, 'Well you know I don't have to. [laughs]' It just got crazy and it got ugly. Something in me calmed. I was like, 'You know what. I get it. I get it.' It was not that I couldn't do it. But, the idea that we're in a relationship together [means] it just would've been nice to say, 'Hey Honey, I think I want to get my ear pierced. What do you think about it?' Not that I wouldn't have done it had he said, 'Nah, I don't really like it.' But just being aware enough with this other person that you're sharing your life with enough to run stuff by them. Running it by them says, 'I care about what you think, which means I care about you.' That is not something that I was really sensitive to before meeting Dana. It's like listen, 'This is what I wanna do, [so] I'm going to go ahead to do it. I know I can't depend on you anyhow. You might disappoint me, so I'm going to do what I wanna do.' Again, unlearning that and reprogramming myself has taken a lot. God sent me exactly who I needed. [A man] who gives me guidance and love in such and gentle and tender way. I always say, 'You're such a sweet man.' He hates when I say that. We do need that. I want my man to be strong, but I want him to be sweet too and tender to me.
GFM: You've worked together creatively for years now. What does adding the marriage layer bring to the artistry now?
AS: I feel like we were always destined to be together and whether we acknowledged or not, [we] already felt like we married. It really it was just a matter of saying it and putting some rings on. Even before it was romantic there was this connection, unlike anything I had ever experienced before. I'm confident that he would say the same thing. It was just something different. The first time that we spent together musically we sat up all night and he introduced me to iTunes. We listened to any and everything. It was the most amazing experience. It was easy. It doesn't mean that it doesn't take work to do this, but 98 percent of our business and our romantic relationship– it just works. It's just easy. That's not something that we've even been programmed to think is possible. Stuff is supposed to be hard. I just don't believe everything has to be hard. Everything doesn't have to be a fight.
GFM: I'm glad that's your testimony, 'cause it gives the rest of us some encouragement. I'm glad that you've pressed the easy button in your relationship instead of travailing so hard, so I'm glad that's your testimony.
AS: Girl, we're always coming up the rough side of the mountain. [We say] 'Ooh, you know that's how men are.' I don't know about all that. I don't know if I buy into that anymore… I don't. It's not just because we got married last year. Our whole relationship has been that–for how every long we've known each other. It's not new… it's been that way.
GFM: One song that I think is fun and I think should be a single, not that you asked me, is the "Ice Cream Song".
AS: I think it should be a single too. One reason why is because it's our unofficial wedding song. We just did the Captial Jazz Cruise to Cuba. Kenny Lattimore was one of the performers on the boat. He came to my show and I noticed him. I said, "Kenny, I got married and I meant that I wasn't going to sing "For You". When his song came out if you were a musician, singer, pianist or whatever– you were singing "For You" at weddings. They didn't have nothing else but "For You"– that was it. We're going to march in on "For You". We're going to process and recess on "For You". So, I was like, 'I'm not singing anybody else's song when I get married. I'm going to write a song for my husband.' Dana and I were in the studio getting this album–Twenty Sixty Four— together and I picked up his guitar. I don't play guitar at all, but I figured out these four little chords. All I could think of is, "I'd give up ice cream just for you. I'd sell my bags and give away my shoes. I'd give you my happy and take your blues. There ain't no telling what I'd do." That's really how I feel about him. Now thank God, he has not asked me to give up ice cream or my bags or my shoes, but I would. I would… but he hasn't asked me.
GFM: What's your definition of Grown Folks Music?
AS: Experienced music.
Avery Sunshine's new album, Twenty Sixty Four drops April 21. Get it at iTunes.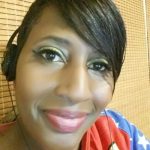 I ask questions of your some of your favorite artists.