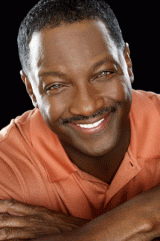 Donnie Simpson a broadcast legend in the Washington D.C. area, as well nationally through his work as the host of BET's Video Soul, gave his final sign-off on the air after 32 years. A who's who of the entertainment world and the D.C. community called in or stopped by to bring the host well deserved best wishes for all of his accomplishments and future endeavors.
Simpson steps down from the post at WPGC which he has held since 1993 after dispute with the station owner CBS Radio over the direction of the show and falling ratings.
Donnie helped to launch many careers in his work both in radio and television. His presence as a morning drive staple will be missed.