I almost didn't watch this video. I'd already made up my mind that even if T-Pain was singing without autotune, then more than likely he was singing another beat-heavy, unimaginative song about sex and/or alcohol.
I was totally surprised by what I saw.
I saw T-Pain sitting at a piano and although his outfit had still had "flavor", conspicuously missing were the sunglasses and the "big ass chain" he wore at an awards show a few years ago. There were no scantily clad females or members of his entourage. The stage was clear except for the band and fully-dressed background singers.
T-Pain played the piano (quite well) and sang "Drowning Again", a song about someone he loves and is pining away for and there was not one mention of sex. Was he the best vocalist? No. But, T-Pain was unplugged and stripped. T-Pain was vulnerable… and credible.
Maybe this isn't news to those of you who are T-Pain fans or grew up with him back in the day and know he's a trained musician. And somebody tell me if he's done other songs like this (admittedly, I don't listen to his music) because I was surprised by this performance.
After the initial shock wore off questions started to run through my mind. Where has this T-Pain been all this time? Is this who he's always been? And while his new album Revolver is chock full of songs that include autotune and talk of sex and alcohol, is "Drowning Again" who T-Pain really wants to be?
No artist, even if you don't like his art, should be labeled or forced to just show one facet of his creativity. Each of us has several spices that make up our flavor. So, I can't say with certainty that "Drowning Again" is really who T-Pain is and "Buy U A Drank" isn't. But really, what reason does T-Pain have to write and perform a song like "Drowning Again", when he has generated a lot of money and attention with songs like "Buy U A Drank", and benefited from the voice correction of autotune?  I wonder if he's trying to liberate himself; like a model who decides to let herself be seen without makeup.
Time will tell if work like "Drowning Again" is what T-Pain is revolving back to or evolving into and if his core fans will still want to ride with him. But if it is the direction he takes and he decides to drive in a lane that is authentically his, then he may just pick up some new passengers.
Talk amongst yourselves…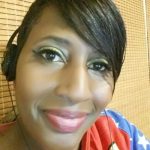 I have questions. Artists have answers.