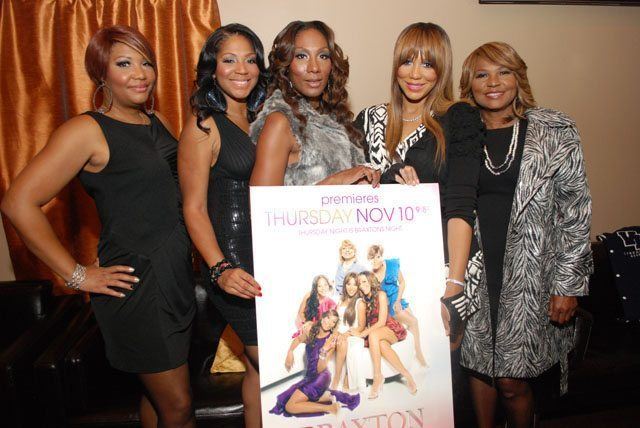 Walking into the laid back atmosphere of Atlanta's new hotspot, Frank Ski's Restaurant & Lounge, I was greeted by a menu that ranged from a fantastic cedar planked salmon to a heavenly red velvet cupcake by Cami Cakes.  Happy to oblige myself in this wonderful selection of deliciousness, I had to admit I was pretty curious to see what sisters Toni, Tamar, Towanda, Traci, Trina, and Mama Evelyn Braxton were cooking up for the upcoming season premiere of the Braxton Family Values Thursday, November 10th at 9pm est. Would things fall apart for Trina and her husband? Would Tamar have a long awaited "come to Jesus" moment? I journeyed to the private  dinner with the Braxtons to catch a sneak peek of the first episode and get their take of what to expect this season. Here's a recap from the dinner and Q&A session with the animated family.
A special note for you gossip instigators. Toni's absence was due to filming in LA. No diva-tude was involved!
Photo Credits: James Pray

Hope is a music enthusiast and continual student of photography. Also known to rock out a quiet church or elevator with her current ringtone, Tom & Jerry's Uncle Paco, "Crambone".