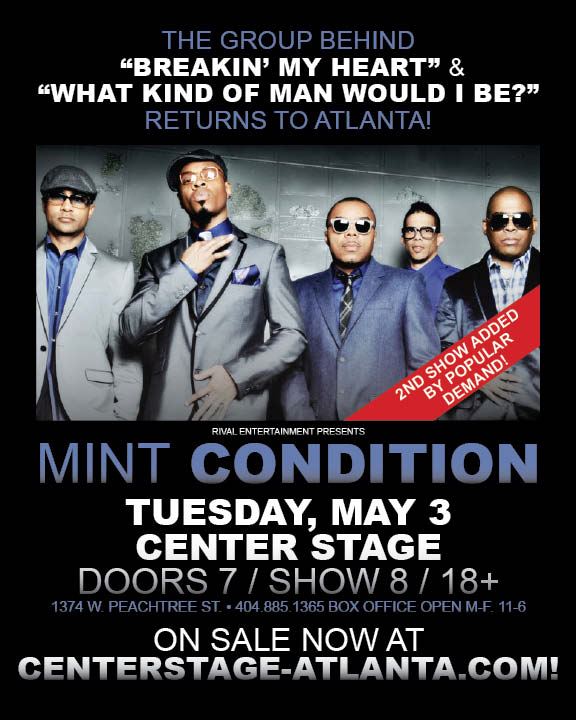 Ok Atlanta, I know we just got out of a storm but I'm afraid to say another one is headed your way!! According to our GFM reports, this storm will be bringing severe thunderstorms of funk, high winds of R&B with dangerous elements of rock and jazz. If you haven't heard it by now, please brace yourself and use extreme caution because the storm called Mint Condition is absolutely no joke!!  With their signature sound, the legendary Mint Condition will be setting the stage ablaze Tuesday, May 3rd at Center Stage in Atlanta, doors open at 7pm, show starts at 8pm!
Now, their May 5th show has completely SOLD OUT but by popular demand, the band has added a second show for May 3rd !!! So here are a couple of videos to wet your appetite and make sure you get your tickets NOW or you'll be very sorry LATER!!!



Hope is a music enthusiast and continual student of photography. Also known to rock out a quiet church or elevator with her current ringtone, Tom & Jerry's Uncle Paco, "Crambone".