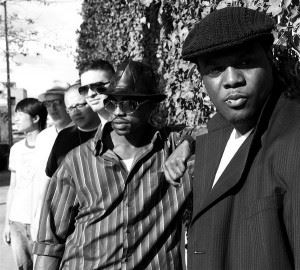 New single from The Revelations f/Tre Williams off their upcoming album, The Bleeding Edge, in stores Oct. 6. I've been late getting up on them, but Bob Davis from Soul-Patrol has been trumpeting them for a while. I see why now, and I'm on it. From all accounts, their live show is fantastic.
If you like your soul pure, gritty and unadulterated, then you'll love this album. Check out the album after the jump and let us know what you think about it.
If you've had the pleasure of seeing them live, share that experience with us as well.