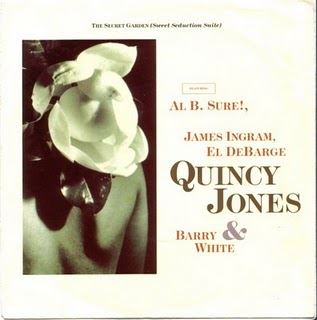 Last week was quite the week for the remix. While I'm an advocate of creativity and stamping your own individuality to a song, I do have boundaries when it comes to certain songs. The other week I was glad to see artists coming together for the relief efforts in Haiti however the remake of "We Are the World" shouldn't have been the song they rallied behind. I can't say the remix didn't have "any" hopeful moments but honestly the bad faded out the good efforts. I, like many fans, probably agree with Jay's statement given to MTV about the remake efforts.
"I'm a fan of music. I know the plight and everything that's going on in Haiti. … So I appreciate the efforts and everything, but We Are the World is [musically] untouchable like Thriller is untouchable.  It was a valiant effort, but for me, it's gonna be untouchable."
Truthfully, there are some songs that just have a magic. Maybe the stars are perfectly aligned or Jupiter just happens to rise in Leo's moon – hell, I don't know, but they have a timeless, "Sistine Chapel" appeal to them. In this case, "We Are The World" happens to be one of those songs. Unfortunately, when you touch a song of that caliber, it can lose the magic and take an awful turn as we saw in that remake. Another song that's been placed on the assembly line for a "spit shine" remix is Continue reading "Should "Secret Garden" Be Remixed??"

Hope is a music enthusiast and continual student of photography. Also known to rock out a quiet church or elevator with her current ringtone, Tom & Jerry's Uncle Paco, "Crambone".