Check out this review of our Song of the Day by Dean Alger of Jazz.com
This standard for the Ellington band came, as Duke said, "as close as an arrangement gets to sounding spontaneous," with the freely swinging style. It's also among the Ellington tracks that served as a clear precursor to the big band swing music of the later 1930s and early '40s. An interesting intro with piano and a deep, low-register, punched-out trombone phrase lead into lively, swinging playing of the distinctive main theme and variations, with sharp horn accents. This is mainly an ensemble piece. Crescendos effectively augment texture, feel and dynamics; and unison playing of the saxophones and clarinet add a further interesting dimension to the soundscape. A feature attraction, following a rumbling, repeated ensemble riff that nicely sets the scene for a sound contrast, is a siren song of a clarinet solo by Barney Bigard with his unique style and rich tone. But Duke Ellington the composer/arranger is the biggest star here, showing off his band's rich ensemble playing at its finest.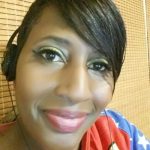 I have questions. Artists have answers.