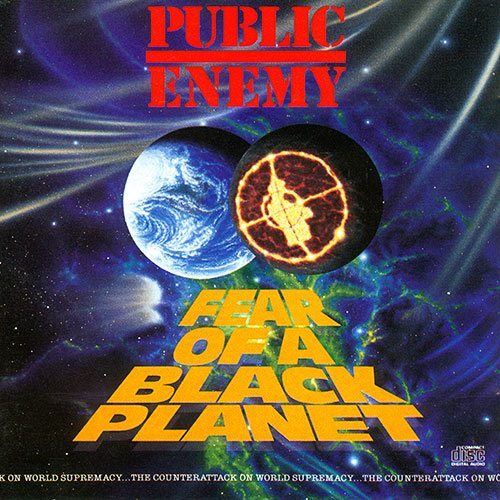 "I got so much trouble on my mind, refuse to lose, here's your ticket, hear the drummer get wicked"
Never willing to be content with the status quo or resting on their storied accomplishments, PE is back at it again. Whether continuing their world tour domination (71st), launching Enemy Radio (24/7 PE music), experimenting with crowd funding initiatives or now, releasing new videos for classic songs, PE remains on the forefront of the 'new music economy'. 20 years later, I'd still put this album up against anything out today.
Public Enemy is again started a trend here. New videos for CLASSIC songs. This plan for CLASSIC artists looks to also be implemented as brand strategy for acts at www.HIPHOPGODS.com.

This video is no exception. Spawned from FEAR OF A BLACK PLANET, the Jack Dangers X Games remix has been put to film. Never even attempted in its prime , Welcome To The Terrordome was first done as an instrumental video in 1989 to promote the FIGHT THE POWER LIVE Home Video with clips stitched from it.

In this 20th anniversary of FEAR OF A BLACK PLANET , PE has set upon embarking on its 71st tour headed to South Africa and Australia this December. Again David 'CDOC' Snyder has exhibited his best work yet. Shot actually after a gig in Strong Island the crew goes to the Terrordome and delivers their hardest sight and sound ever. Damn near scary. Rank and file this next to any band in the the world. The Rolling Stones of the rap game ; would you join me please in welcoming…. Welcome To The TERRORDOME!
Permalink