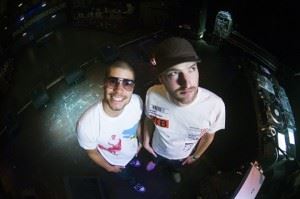 They say that all good things must come to an end. I'm just wondering how I don't find out about a lot of these good things until they have ended. Such is the case with the dynamic Amsterdam based Hip Hop and Soul duo Pete Philly & Perquisite.
After a dozen recording projects (beginning with 2004's Mindstate EP), constant touring across Europe, South Africa and the United States, and numerous musical collaborations including one with Grown Folks Music fave Nicolay, the pair has decided to pursue other musical projects. They recently gave their final concert on October 29th, 2009.
I don't know why I'm late to the playground on this group, but I'm glad a little birdie pointed me in their direction. Check out the video to their 2008 release "Empire" shot in Tokyo. To borrow a line from Chuck D, there really is "Muse Sick-N-Their Mess Age"!

Ivan Orr is a multi-instrumentalist, composer, performer, and writer. A native of Charlottesville, Virginia Ivan was involved with the forming and nascent days of The Music Resource Center as its first Program Director. A graduate of Virginia Commonwealth University's Department of Music, Ivan currently resides in Richmond, VA where he maintains an active performance and production schedule while serving as the Music Editor for Grown Folks Music, a position he has held since 2010.