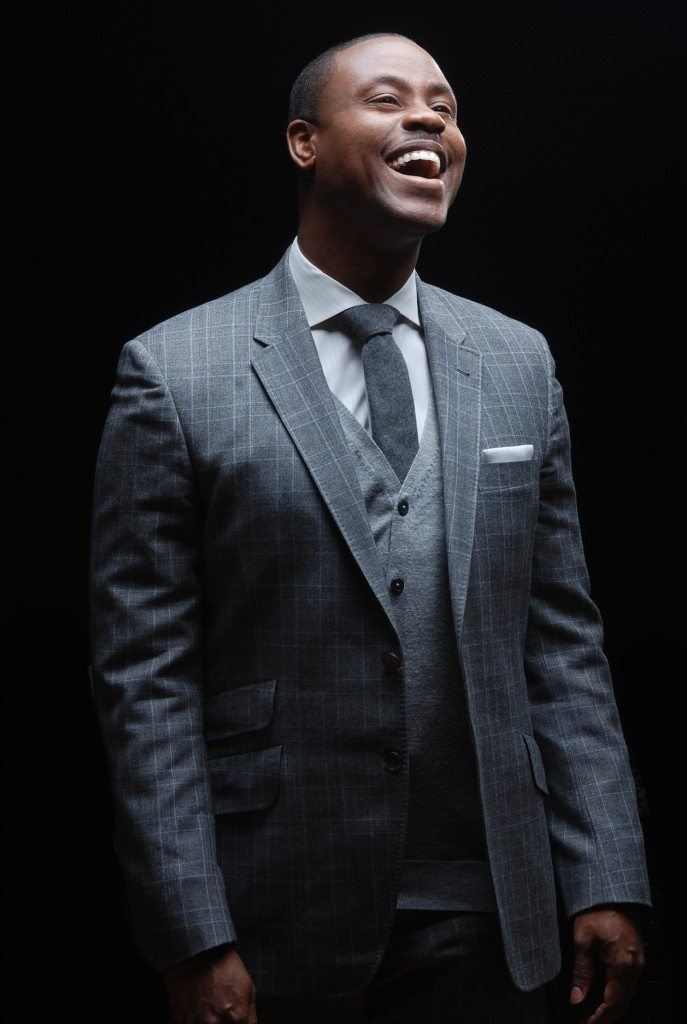 With the acclaimed new album, The Best of Both Worlds, enthroned on Billboards' Top Gospel Album chart for three consecutive weeks in its initial release, holding steady in the Top 10 ranking, and the first single, Awesome, still at number one for 12 weeks on Billboard's Hot Gospel Songs Chart, you would think Pastor Charles Jenkins and Fellowship Chicago were well on their way to setting a precedent for "inspiration". However Jenkins has deemed a further mission for the music that's inspired people from T.D. Jakes' annual Manpower conference to Jay-Z's Made in America Music Festival. "The idea is to marry music and mission to drive people to a higher calling of responsibility beyond their own inspiration and enjoyment," he says. "If all we are is inspired, we are not impactful. Inspiration without impact is impotence," he adds. "You are all riled up by the music. So what are you going to do with that?"
In an effort to bridge the gap between the question and the solution, Jenkins has been using his concerts and other appearances as a call to action for the audiences that come to hear them. "As we've been going around the country, we're inviting people to get involved in doing something to help others." They spotlight charities or nonprofits that are helping people and communities, urge people to get involved, and they provide information and opportunity for them to do so.
Here are a couple of those charities:
• HopeMob (www.hopemob.org) is an online philanthropic community that brings together people in need with a group of "generous strangers" who want to help. The goal of the site is to quickly meet needs of one person or family at a time.
• Charity Water (www.charitywater.org) is a nonprofit organization with a goal of bringing clean, safe drinking water to some of the 800 million people who live in developing countries and do not have access to clean water.
With a souring homicide rate surrounded with neighboring fears and frustrations, Jenkins also wants to focus on the violence in inner cities. "We want to raise awareness around this issue and challenge people to get more engaged and involved in serving youth—a forgotten population in our cities," he says.
Jenkins' ultimate goal is to build a network of artists who want to use their music and celebrity to help people—especially at-risk young people—and to improve communities. His plan is to identify nonprofits and "do-gooder" for-profits that are serving their communities in cities around the country, and to create an infrastructure through which artists can spotlight those organizations and provide information and opportunity for their audiences to connect with and support those efforts.
"I've been approached by artists or their management about engaging in some of these initiatives" says Jenkins. "There are lots of artists doing great stuff, and lots of others who want to do great stuff but don't know how. I'm excited that as ground work is laid and as clarity is given, we can create that kind of consistent good work on behalf of people who need it. As musicians, we should be using our gifts not just to make a living but to give life."

Hope West is a music enthusiast and music photographer who has captured artists like B.B. King, Janet Jackson, Teddy Riley and many others.  A life long lover of music, Hope is a graduate of Full Sail University where she studied music engineering. She's also a proud "Florida Girl" born and raised in Ft. Lauderdale, Fl. and currently resides in Atlanta, GA as a "Georgia Peach". Hope is known for her creativity, sense of humor and quirky perfectionism. Artist(s) that make her freak out as a music fan: Sheila E., Jimmy Jam & Terry Lewis, Quincy Jones.